Superhero Bits: Guardians Of The Galaxy, Doctor Strange, Agents Of S.H.I.E.L.D., Avengers 3, Aquaman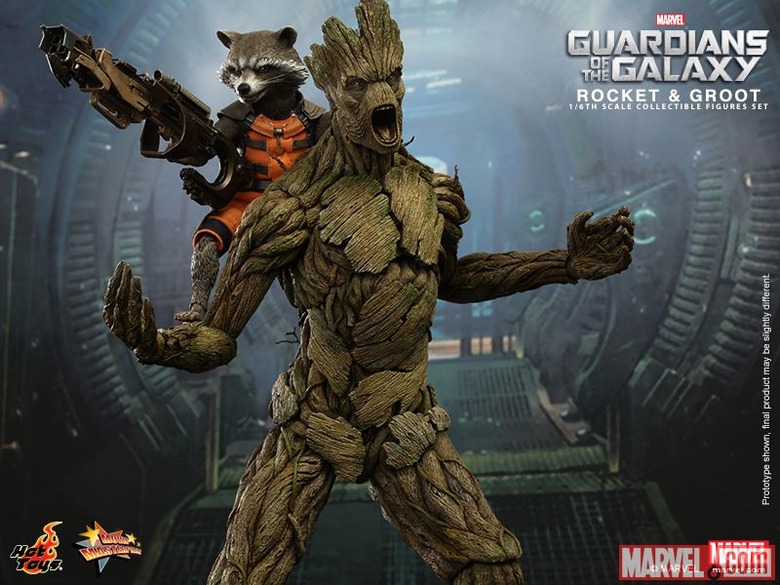 Want to watch the world premiere of Guardians of the Galaxy, a new featurette and five minute extended trailer? Could director James Gunn helm Avengers 3? What did Kevin Feige have to say about casting Doctor Strange? Was Nova ever in Guardians of the Galaxy? Are there other villains who haven't been announced yet in Gotham? Which popular actress was just cast in Agents of S.H.I.E.L.D.? What gossip is in the new Joss Whedon biography? Who is the voice of Aquaman in Justice League: Throne of Atlantis? Is Thor now a Disney princess? Read about all this and more in today's Superhero Bits.
Guardians of the Galaxy IMAX featurette featuring James Gunn.
Could James Gunn direct Avengers 3? Badass Digest has an interesting story.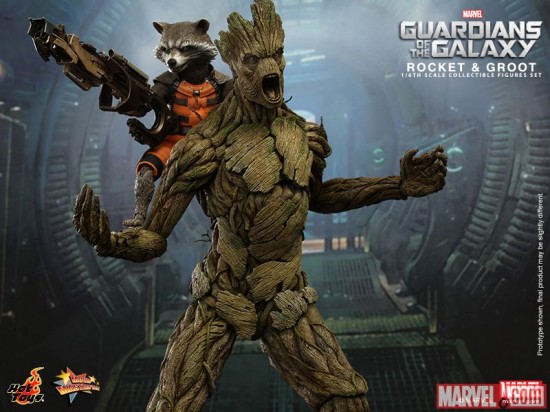 The Hot Toys Rocket and Groot are excellent.
Kevin Feige expects to announce Doctor Strange casting pretty soon, and talks about him being in Avengers 3. He also said Nova was in Guardians of the Galaxy early in the process.
You can watch the live stream of the Guardians of the Galaxy premiere in that embed above.
Xena herself, Lucy Lawless has been cast in Marvel's Agents of S.H.I.E.L.D.
Check out the new Sin City: A Dame to Kill For TV spot.
You can ask the cast and crew of Guardians of the Galaxy questions on Tuesday.
Due to the amount of graphics and images included in Superhero Bits, we have to split this post over TWO pages. Click the link above to continue to the second page of Superhero Bits.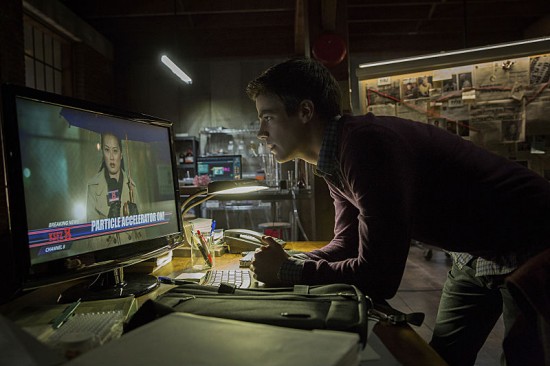 Some new images from The Flash pilot are now online.
A Joss Whedon biography is coming soon and Vanity Fair writes about how much he disliked the first draft of The Avengers.
Here's an awesome, 5 minute extended clip/trailer from Guardians of the Galaxy.
House of Cards and Strain star Corey Stoll confirmed he's still in Ant-Man and has read both scripts.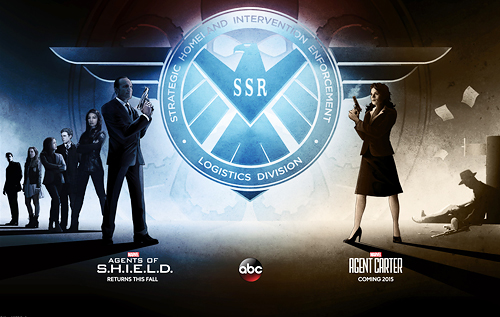 This Agents of S.H.I.E.L.D. and Agent Carter banner will be available at Comic-Con.
The producers of Gotham confirm Harvey Dent will be in the show, as will Hugo Strange.
This tweet went viral last week. Funny stuff.
Star Wars: The Clone Wars actor Matt Lanter is the voice of Aquaman in Justice League: Throne of Atlantis.