Idris Elba In Talks For Guy Ritchie King Arthur Film 'Knights Of The Roundtable: King Arthur'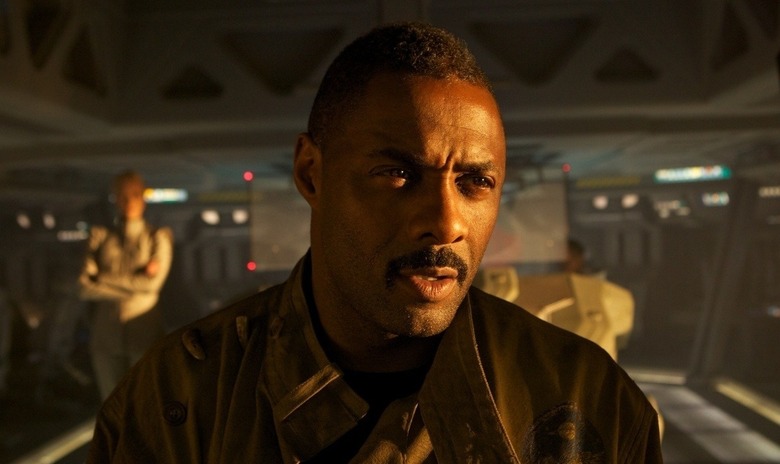 Director Guy Ritchie has begun casting his 3D King Arthur film, which is slotted for 2016 and now has a name. The previously untitled film is called Knights of the Roundtable: King Arthur and Idris Elba is in talks for a supporting role. Read the details on the Guy Ritchie King Arthur film here.
The Wrap was among the sources to report on the casting. Elba is up for the role of Bedivere, described as "Arthur's father's right-hand man who takes it upon himself to train the young warrior for battle as he learns his true destiny." So basically the Obi-Wan Kenobi to King Arthur. Pretty cool stuff.Joby Harold (2007's Awake) wrote the script for the film, which is tentatively planned to be the first in a six-film series. Ritchie has been attached for several years and after it was given a July 22, 2016 release date a few months ago, this is the first bit of news.
I think if Warner Bros. is trying to launch a "Knights of the Roundtable" franchise, Idris Elba is a strong first piece. Also the structure of the title makes it sounds like, to use a horrible Hollywood cliché here, they're going "The Avengers route." Maybe we'll get Knights of the Roundtable: King Arthur, then Knights of the Roundtable: Lancelot and Knights of the Roundtable: Merlin, all building into a bigger, grand adventure.
Ritchie's next film, The Man from U.N.C.L.E., opens in January so we'll surely be hearing much more about Knights of the Roundtable: King Arthur as we get closer to that. What do you think both of this idea and Elba in the role?