F. Javier Gutiérrez To Direct 'The Ring 3'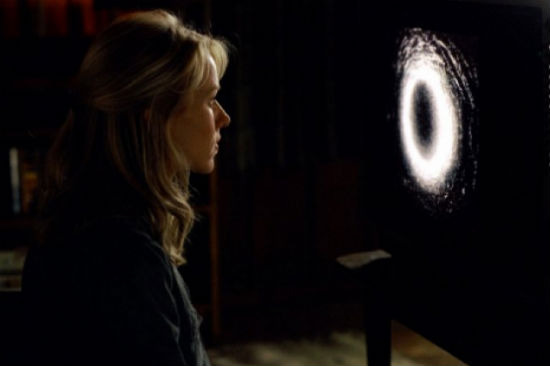 The second Ring film, a sequel to the remake of the Japanese movie Ringu, opened in 2005. That's nearly a decade ago, which in Hollywood terms means we're long overdue for another sequel. Now a third Ring film, which we'll unofficially call The Ring 3, has been announced. It'll be directed by F. Javier Gutiérrez, a Spanish filmmaker who has long been attached to direct The Crow remake. His only previous film, Before The Fall, opened in 2008 to some critical acclaim.
Deadline was among the outlets to report on this news. Paramount will distribute and Walter Parkes and Laurie MacDonald will product the "threequel," but there's no announcement of a writer or plot details. That's honestly the biggest surprise here. Rumblings of a third film have been around for some years, but the fact a director would attach himself to a film without a script is odd. Maybe Gutierrez is writing the script himself. Or, more likely, producers have some kind of outline/treatment and will soon hire a writer to expand on that into a full screenplay. I guess we'll find out more soon.The Ring remake franchise has grossed more than $400 million worldwide and is based on the simple, frightening conceit of a video tape that when you watch it, you die. "The Ring" refers to what you see on that tape. Naomi Watts stared in the first two American remakes, released in 2002 and 2005. Gore Verbinski directed the first one. In Japan, however, the first movie was released in 1998 and spawned five sequels/prequels and spin-offs. So it's obviously a franchise that has some legs and places to go.
Here are two short films directed by Gutierrez. What do you think about a third Ring film?