Ben Whishaw Replaces Colin Firth As The Voice Of 'Paddington'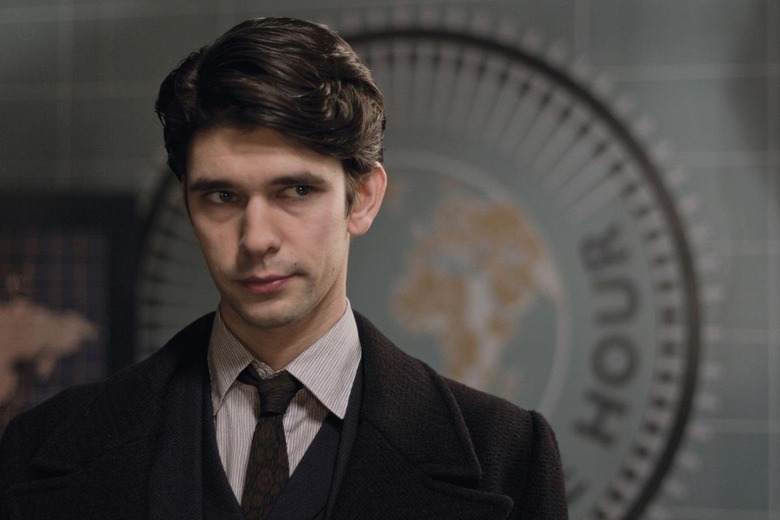 After assisting James Bond in 2012's Skyfall, Ben Whishaw is stepping up to aid another British icon. He's just been cast as the voice of the title character in Paddington, one month after Colin Firth dropped out. Get more details after the jump.
Firth had been attached to voice the friendly bear since last year, but exited several weeks ago on apparently good terms. According to both him and director Paul King, Firth simply didn't "fit" the part. "It's been bittersweet to see this delightful creature take shape and come to the sad realization that he simply doesn't have my voice," said the actor at the time.
Part of the issue, producer David Heyman said, was Firth's age. "Colin was brilliant, but his voice was, ultimately, too mature," he explained. "What we needed was a slightly more open, and younger, voice." Whishaw certainly fits the bill, as he's as a good twenty years younger than Firth.
Whishaw admitted that he had "no relationship to Paddington whatsoever" when he was asked "quite out of the blue" to do an audition for the part. The project represents a rare foray into voice work for Whishaw. His only previous voice credit in a movie was for the recent documentary Teenage.
To date, Whishaw is best known as Q in Skyfall. He's expected to reprise the role for the next Bond film and has a few other interesting projects coming up as well including Ron Howard's Heart of the Sea, Giorgos Lanthimos's The Lobster, and Suffragette with Meryl Streep.
In Paddington, Whishaw joins an all-star cast that also includes Nicole Kidman, Peter Capaldi, Hugh Bonneville, Sally Hawkins, Julie Walters, and Jim Broadbent.