Star Wars Bits: Stewart And Colbert Battle For Star Wars Supremacy; Plus Bail Organa, Andy Serkis, The Emperor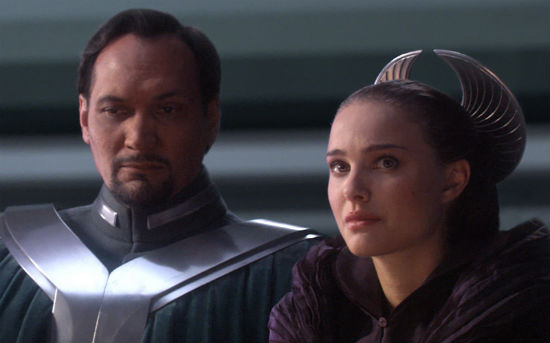 This edition of Star Wars Bits is all over the map. There are laughs, technology, revelations, connections and even some toys. Below, read about the following
Jon Stewart battles Stephen Colbert over their Star Wars fandom.
The original Star Wars Trilogy was given a 4K conversion.
New Star Wars Rebels characters have been revealed, including a familiar name from the original trilogy.
Read details about the iWalk2.0, the new crutch Harrison Ford is currently using.
See the latest two Star Wars Hot Wheels based on Chewbacca and Yoda.
Andy Serkis gets grilled about his Star Wars Episode VII role and gives a concrete bit of info.
Ian McDiarmid says he isn't in Star Wars Episode VII.
As if a trip to the set of Star Wars Episode VII wasn't a big enough reward to donating to the Star Wars Omaze fundraiser, now Jon Stewart and Stephen Colbert have made this video to let people know the project is still open.
Reliance Media Works (via Making Star Wars) reports the original Star Wars Trilogy was recently given a 4K, 16 bit conversion. In theory, that could be a clue to potential theatrical re-releases leading up to the release of Episode VII. However, that would be a 20th Century Fox decision, not Disney. The conversion is more likely just an archive thing. Either way, it's interesting and note-worthy.
With Comic-Con next week, we're sure to get a bunch of new information on Star Wars Rebels. Before that, though, a few new tidbits have leaked. The most intriguing is this.
Looking threw the Star Wars a Rebels Visual Guide: Look who I found: Bail Organa! pic.twitter.com/O35DgHOdT0

— Kessel Run Transmissions (@KRTransmissions) July 15, 2014
Yup, that's Princess Leia's adopted father Bail Organa, played by Jimmy Smits in the prequels. It makes sense he'd be in there as his family is obvioulsy important to the Rebel cause, but it's a cool confirmation. Thanks to Making Star Wars.
A new character has been revealed too. His name is Cikatro Vizago, a gangster. You can read more on Star Wars 7 News.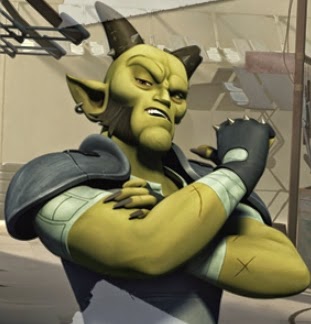 Plastic Today (via Jedinews) has a full report on the unique crutch Harrison Ford was spotted walking on in London. After getting injured on the set of Star Wars Episode VII, Ford used the iWalk 2.0. Head to those links to read all about the development.
You've seen Darth Vader and R2-D2, now the Hot Wheels Twitter has revealed the latest Star Wars Hot Wheels based on Chewbacca and Yoda. Check them out here.
With Dawn of the Planet of the Apes currently playing in theaters, Andy Serkis has been everywhere doing press. One of the better Star Wars Episode VII exchanges comes from The Independent (via SW7News). The reporter asks him a bunch of questions, most of which Serkis can't answer, about whether he's human, metal, etc. But he does answer one question definitively, and it has nothing to do with Jar Jar Binks.
I can probably safely say that I'm not related to Boba Fett.
Finally, here's a new interview with Ian McDiarmid who, of course, played Senator Palpatine turned Darth Sidious turned Emperor Palpatine in the first six movies. Though the character died in Return of the Jedi many thought he could come back in Episode VII. If he did, he'd never ever be able to say but, in a new interview, he says he's not back. He would, however, love to see a Palpatine spinoff movie. Here's the full interview from Flicks in the City (via JediNews) and the Episode VII stuff is 29 minutes in.