Eat BBQ With Kevin Spacey On The Freddy's Set Of 'House Of Cards'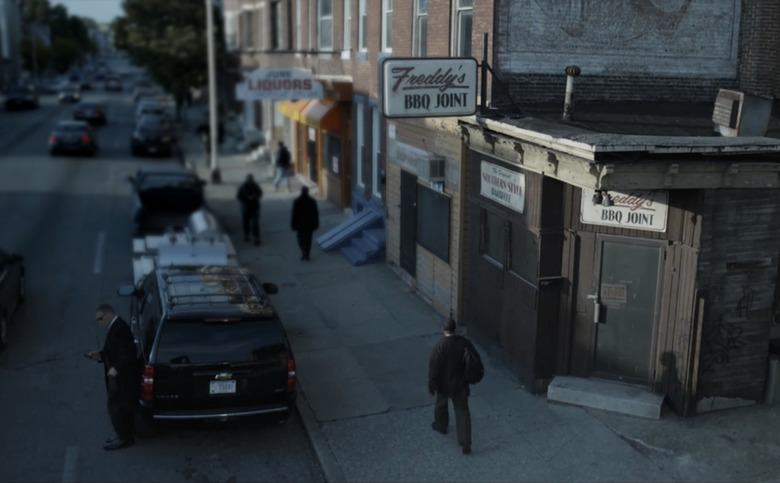 There's one element of Netflix's House of Cards that always makes an episode better. Not even going to tease it: that element is Freddy's BBQ Joint. The scenes where Freddy (Reg E. Cathey) feeds ribs to Frank Underwood (Kevin Spacey) give the story not only a dash of authenticity, but also add character and pathos to Frank. (Plus, they make you hungry.) Now Omaze is making it possible for one lucky fan to eat barbecue with Spacey himself on the set of the show. Read more about the House of Cards BBQ contest below.
The team behind House of Cards is hoping to raise funds for the The Old Vic Theater in London (where Spacey is creative director) and the Geffen Playhouse in Los Angeles.
Depending on how much you donate, you get an increasing amount of chances to win the grand prize: A trip to the set of House of Cards where you'll rehearse a scene with Frank Underwood himself, Kevin Spacey, get a full tour by show runner Beau Willimon and then share an authentic Freddy's BBQ meal with them.
You can find out more about the House of Cards BBQ contest, the cause and more at this link.
Omaze is the same place offering up the insane Star Wars Episode VII trip with that awesome video. You can read more about that here.