'Rio, I Love You' Trailers: A Huge Cast Falls In Love In (And With) Rio De Janeiro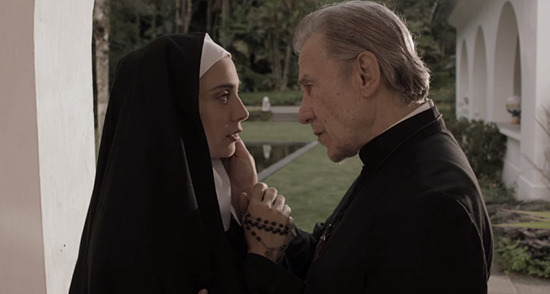 There's a new city-loving omnibus film featuring work from a crop of well-known directors and name actors, and the first footage from the project is out. In these Rio, I Love You trailers, you'll see how the producers follow Paris, je t'aime and New York, I Love You with a bunch of new stories set in Brazil's most internationally famous city and former capital.
This time the produces recruited directors Fernando Meirelles (City of God), Carlos Saldanha (Ice Age, Rio), Im Sang-soo (The Housemaid), Stephan Elliott (Easy Virtue), Paolo Sorrentino (The Great Beauty), Guillermo Arriaga (Babel), Andrucha Waddington (Party Crashers), Nadine Labaki (Where Do We Go Now?), José Padilha (RoboCop, Elite Squad), and John Turturro (Fading Gigolo) to make various segments of the movie.
Those segments feature a wide-ranging cast that includes Vincent Cassel, Rodrigo Santoro, Jason Isaacs, Ryan Kwanten, Emily Mortimer, and Harvey Keitel. (And Keitel's Will this movie help salve the World Cup loss in Brazil? Probably not, but it will keep everyone paid and some audiences entertained. See the trailers below.
Here are two trailers. The first is entirely subbed in English where appropriate. The second is a different cut, and is not safe for work due to language, but it is HD.
Rio, I Love You opens in Brazil on September 11. No US release date is set yet. Trailers via The Film Stage.