Guillermo Del Toro Admits 'Hellboy 3' Won't Happen, Shares Plot Concept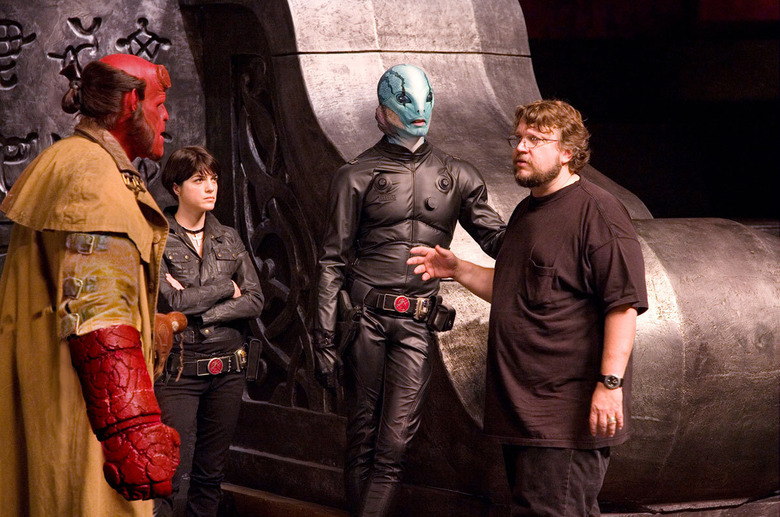 There's never been any doubt that Guillermo del Toro wants to make a Hellboy 3. But at this point, even he's doubting he'll ever actually get the opportunity to do it. "I don't think it will happen," he admitted when asked recently about the long-rumored sequel.
As a small consolation, however, he's dished out some juicy details about what the plot would've been. Hit the jump to see what he had to say.
The lack of money wasn't for any lack of trying on the filmmakers' part, according to del Toro.
[W]e have gone through basically every studio and asked for financing, and they are not interested. I think that the first movie made its budget back, and a little bit of profit, but then it was very very big on video and DVD. The story repeated itself with the second already, it made its money back at the box office, but a small margin of profit in the release of the theatrical print, but was very very big on DVD and video. Sadly now from a business point of view all the studios know is that you don't have that safety net of the DVD and video, so they view the project as dangerous.
So fans will have to settle instead for imagining what a Hellboy 3 might've been. Del Toro was at least able to help on that front, sharing details of the plotline he would've used.
Well, you know, we don't have that movie on the horizon, but the idea for it was to have Hellboy finally come to terms with the fact that his destiny, his inevitable destiny, is to become the beast of the Apocalypse, and having him and Liz face the sort of, that part of his nature, and he has to do it, in order to be able to ironically vanquish the foe that he has to face in the 3rd film. He has to become the best of the Apocalypse to be able to defend humanity, but at the same time he becomes a much darker being. It's a very interesting ending to the series, but I don't think it will happen.
On the bright side, while there's no Hellboy 3 coming, there's no shortage of other ways to get your GdT fix. His FX series The Strain premiered just yesterday, his new movie Crimson Peak arrives next fall, and Pacific Rim 2 is officially scheduled for 2017.