Is Hollywood Giving Up On Comic-Con? What's Missing From The 2014 Schedule And What It Means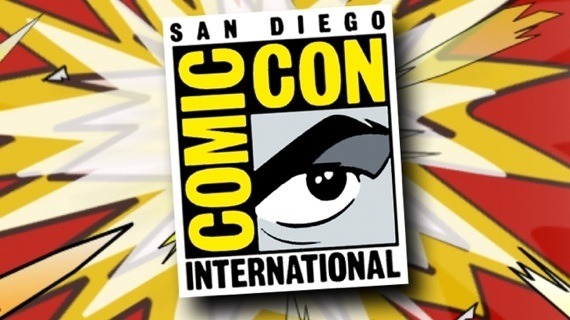 This was supposed to be the year, the San Diego Comic-Con that blew away all others. A quick look at the movie release schedule shows an epic spread of massive films that will be released in the next year, before the 2015 incarnation of the Con. That list includes Avengers: Age of Ultron, Interstellar, Jurassic World, The Fantastic Four, Terminator, Mad Max: Fury Road, Fast and Furious 7, The Hunger Games: Mockingjay Part 1, Tomorrowland, Big Hero 6, Pitch Perfect 2 and Dumb and Dumber To. Not to mention the two big films now in production that were rumored to come out before next year's event, then moved: Batman v Superman: Dawn of Justice and Star Wars Episode VII.
The full schedule is now out and – barring any surprises or additions – only two of the above films are confirmed to appear: Avengers: Age of Ultron and Mad Max. Others (like Fantastic Four, Interstellar, Terminator, Jurassic World) could still appear because their studios have panels, but are unconfirmed. Most surprisingly though, is that studios which have regularly been at the event, such as Disney, Universal and Lionsgate, don't even have panels. Comic Con 2014 went from one with the highest expectations to the opposite.
Below we'll break down which of these massive films are confirmed, and which aren't confirmed, could appear, won't appear, and why it's all happening this way.
What's In, What's Out
20th Century Fox has a panel Friday afternoon but no specific details have been revealed. Fox, however, has emailed press about interview opportunities for The Maze Runner, Let's Be Cops, Agent 47: Hitman, The Book of Life and Kingsman: The Secret Service. It's pretty safe to say those are the films that will be on hand. Out of the four, only Kingsman is really exciting.
The biggest snub is The Fantastic Four, which is currently filming and scheduled for release next year. Last year, Fox surprised everyone by bringing the entire cast of X-Men: Days of Future Past to Con, and showing a very, very early trailer. That worked out well. You'd like to believe they'll do something similar with The Fantastic Four, and rumor is that's in the cards. Fantastic Four failing to appear would be a massive let down. It's a film fans have questions about, especially after it has endured controversy and delays. A good Comic-Con presentation would really help build excitement for it.
Like Fox, Paramount has a panel on Thursday afternoon in Hall H and they have yet to reveal exactly what'll be shown. That's the good news. The bad news is, if they had movies like Terminator and Interstellar ready to go, promoting it would be a no-brainer. The mystery suggests we'll get a heavy dose of Teenage Mutant Ninja Turtles, Hercules and maybe Project Almanac or Scouts vs. Zombies. Maybe. Surely there will be mentions and teases of those others but, it's doubtful this is the year Christopher Nolan arrives at Comic-Con or anything like that. Terminator is still shooting and probably not ready to show anything but this would be a great place to reveal a title, or some footage.
Sony Pictures has a panel, but it's in the Indigo Ballroom and not Hall H. That's one of the first times in years a major movie studio has presented outside the biggest room. They're focusing on Goosebumps and Pixels, which is actually pretty cool, but where's Chappie? Kitchen Sink? Fury? Grimsby? Probably not ready.Warner Bros. has arguably the most exciting panel of the convention (outside of rival Marvel Studios). They're bringing The Hobbit: The Battle of the Five Armies, Mad Man: Fury Road and Jupiter Ascending, along with the casts and crews. But what does that mean for Batman v Superman: Dawn of Justice? I wrote about that at length here.Universal Studios doesn't have a panel and in the next year they'll be releasing a slew of big movies. Those include Dracula Untold, Ouija, Dumb and Dumber To, Fast and Furious 7, Pitch Perfect 2, Jurassic World, and Ted 2. Some of those are completed, some are still filming and some haven't started filming yet so I guess you can understand the lack of panel. Their newest partner though, Legendary, does have a panel. They'll likely be focusing on Dracula, Seventh Son and, hopefully, Warcraft and Jurassic World. Warcraft isn't out until 2016 but has completed filming. Jurassic World is still filming and I've heard won't be there. That stinks.
One of the most glaring omissions from the schedule is Lionsgate/Summit. Over the past few years, the company has pretty much ruled Comic-Con with massive panels for Twilight and The Hunger Games films. The third Hunger Games film Mockingjay Part 1 is out in a few months. But that franchise has reached heights where it probably doesn't need Comic-Con anymore. Still, wouldn't the fans love to see some footage and the cast? There's also the less popular Divergent sequel, Insurgent, out early 2015. Fans surely would love to see that. Not to mention The Expendables 3, the stars of which all showed up for the last film. Those all raise huge questions as to why Lionsgate/Summit isn't showing up.
But the most shocking omission from the schedule is Disney. Granted, they'll be there in spirit for Marvel Studios (which we guess will feature Avengers 2, Ant-Man and Doctor Strange) and they've already said Star Wars Episode VII won't be there. That's all fine and well. But their non-Star Wars and Marvel slate was just begging for some Comic-Con love with their D23 Expo off from its every other year schedule. There's Brad Bird's mysterious Tomorrowland, the Marvel animated film Big Hero 6, the musical Into the Woods and the live-action Cinderella at Disney. Pixar also has Inside Out and The Good Dinosaur. All of those fit the right audience and open before the D23 Expo 2015. If the studio only had one film that fit the audience, you'd imagine not having a panel this, but all of those together? It seems crazy.
Also, while it's near impossible without a panel, even the briefest mention of Star Wars Episode VII would have potentially been the highlight of the convention. Picture it. Much like he did for the UNICEF video, a video message comes up from J.J. Abrams. "Hey Comic-Con, I'm so sorry we couldn't be there with you this year. We're here at Pinewood Studios working hard on the film and I promise that next year..." just then, Mark Hamill, in full Jedi robes, walks into frame. "Hey J.J., are we going to shoot this?" "Yeah, I'm sorry Luke, I mean Mark." Then he says goodbye and walks off. How do they NOT do this? Well, maybe because Lucasfilm has three conventions to fill next year – Star Wars Celebration, Comic-Con and D23 Expo. Which leads us to this.
What Does It All Mean?
So what does all this mean? Several things. Most likely, many of these movies fans are excited for simply aren't ready. The studios don't want to show incomplete effects or trailers that don't accurately represent what will eventually be in theaters. They'd have to be mighty confident to show footage form a movie that's still shooting. It's rare but it happens, and it's a huge risk. Imagine if Universal showed bad Jurassic World footage? It be very disappointing. Best to just wait.
Second, maybe Comic-Con is simply getting too expensive for some studios. They have to pay for the panel, to get footage prepared, to get talent to the convention, to get their entourages there, then pay for them to eat, drink, sleep. It can literally costs millions for a big panel. And maybe that early marketing cost is now a lower priority than in years past, especially before a film is even completed.
Less expensive than a Hall H panel too might be an off site event or event on the show floor. Viral marketing, giveaways, exclusives, and offsite experiences such as arcades and prop exhibits are all viable ways studios can get their movies out there. There's less lining up and stress for something on the show floor, and off-site events can happen over multiple days. Which means less urgency. You can also show full movies or footage. Hall H or a panel is not the only way to promote films at Comic-Con. I'd imagine some of the films mentioned above get this treatment.
Then there's the logical suggestion films like the ones mentions above simply don't need Comic-Con anymore. Everyone who attends the convention will see a movie like Star Wars Episode VII opening weekend. Promoting a film like that at Comic-Con can't really raise awareness. It just adds to anticipation and maybe that's not worth the cost.
Other conventions are also a factor. Where San Diego Comic-Con is still the biggest game in town, many other conventions have started coming up on its tail. New York Comic-Con is growing every year along with others. Then specialized cons like the D23 Expo and Star Wars Celebration offer studios other, likely less expensive, alternatives to SDCC.
And finally, maybe Hollywood's time has just passed. For the better part of a decade, Comic-Con became Movie-Con. Now, the transition has definitely began to TV Con. Not mentioned in the above examples are the Hall H slots used for huge TV shows like The Walking Dead, Game of Thrones, Supernatural and more. Fanbases of those shows are growing, because they provide entertainment on the same level of quality as movies, but without a $15 ticket price. So the networks have begun to interact with those fanbases with Comic-Con panels.
We'll be at Comic-Con 2014 in the coming weeks and hopefully able to report on some fun surprises. But there's no denying it. The schedule is incredibly disappointing for movies, and potentially a sign that Hollywood's hold on Hall H and the convention as a whole is waning.