Megan Ellison Could Save Alejandro González Iñárritu's 'The Revenant'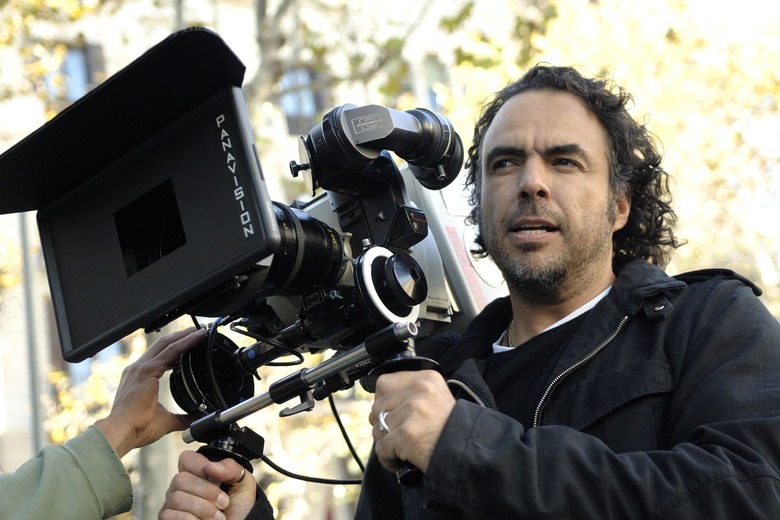 Megan Ellison has been a huge boon to many an auteur-driven passion project over the past several years, and now she may be about to save another. Her Annapurna Pictures is reportedly in talks to finance Alejandro González Iñárritu's The Revenant, which is facing serious budgetary woes as backer Worldview Entertainment pulls out.
Also not helping matters from a financial standpoint is Iñárritu's desire to shoot the film in sequence. But from a cinephile's point of view, Iñárritu's insistence on sticking to his guns is what makes The Revenant sound interesting. Not to mention the fact that Leonardo DiCaprio, Tom Hardy, and Will Poulter are all on board to star. Hit the jump for the details.
On top of all that, Iñárritu has apparently been butting heads with producers over the budget. Shooting in sequence would add $7 million to a film that's already strapped for dough. "Alejandro has been threatening to walk off, but Alejandro will get his way, and everything will be fine," said a source.
Enter Ellison, whose impressive resume includes Bennett Miller's Foxcatcher, David O. Russell's American Hustle, Spike Jonze's Her, Kathryn Bigelow's Zero Dark Thirty, and Paul Thomas Anderson's The Master. If the deal closes, Iñárritu's The Revenant should fit right in alongside that critically acclaimed lot.
Based on Michael Punke's 2002 novel of the same title, The Revenant follows an 1820s fur trapper who's mauled by a grizzly bear and left for dead. Against all odds, he survives and sets out to get revenge on the men who robbed him while he was down. DiCaprio would play the lead.