Universal's 'Locke & Key' Movie Gets A New Writer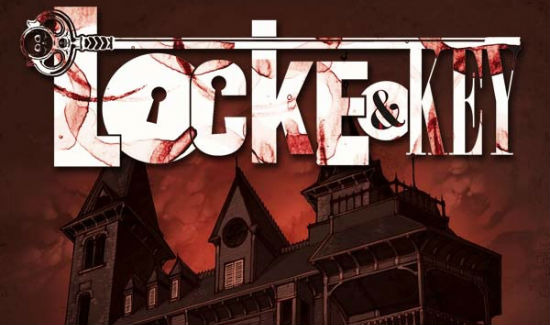 The long-gestating Locke & Key adaptation is now taking another step forward. Albert Torres has just been hired to write the script, based on Joe Hill and Gabriel Rodriguez's hit comic book.
Alex Kurtzman, Roberto Orci, and Bobby Cohen remain on board to produce the project, which has been in the works for the better part of a decade at this point. Hit the jump for the latest updates.
IDW published the first issue of Locke & Key in 2008. That same year, Dimension Films obtained the rights. However, the movie never made it past the development stage there and it wound up at DreamWorks in 2010. Kurtzman and Orci signed on to produce at that point.
Over the next few years, Locke & Key was reconceived as a TV series and got as far as the pilot stage before Fox turned it down. When producers couldn't find a new home for the series, they eventually reworked it back into a movie. Universal finally picked up the project last year.
Torres' credits include the 2008 dramedy Henry Poole Is Here, as well as drafts of Warner Bros.' Akira remake and the Ben 10 movie. He even has some experience with comic book adaptations — he worked on Paramount and Skydance's Hyde, based on the Dark Horse title.
Locke & Key still has a ways to go before it hits theaters. There's still no director, stars, or a release date. Still, Torres' hiring is an encouraging bit of progress for a project that's had a rough time getting off the ground.