Elle Fanning Will Lead Neil Gaiman's 'How To Talk To Girls At Parties'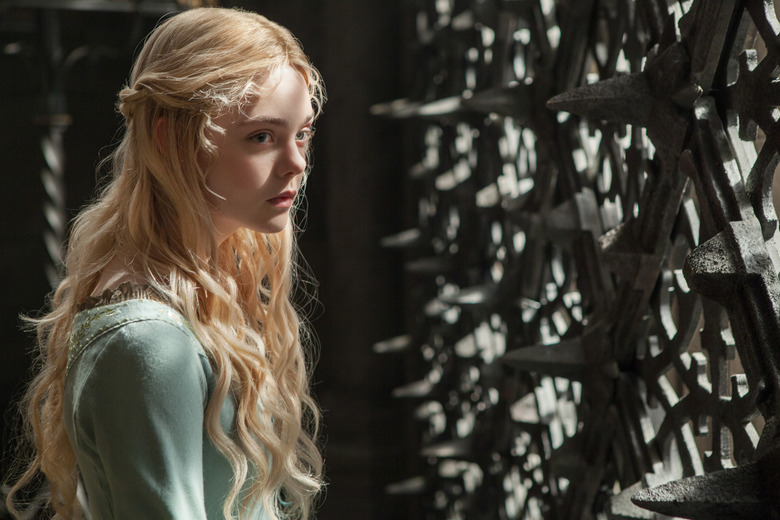 While we wait to see what becomes of those long-gestating Sandman and American Gods adaptations, another Neil Gaiman tale is taking a step toward the big screen. Elle Fanning has signed on to lead How to Talk to Girls at Parties, based on a 2006 short story by Gaiman. John Cameron Mitchell is directing. Get plot details and more after the jump.
THR reports that the script, by Mitchell and Philippa Goslet, reworks the premise as a love story between one human boy and one alien girl. He's a punkish student who turns to music and art as an escape, while she (Fanning) is an alien visitor who wants to ditch her tour group to explore what she considers the most dangerous neighborhood in the galaxy — the London suburb of Croydon.
Mitchell and Gaiman will produce along with Howard Gertler (How to Survive a Plague). Mitchell has been working on the project since 2010. "I love his work [...] and think he's one of the nicest, smartest people I've met in the film world," Gaiman said when Mitchell's involvement was first announced.
Fanning is coming off of the hit fairy tale retelling Maleficent, as well as the indies Low Down and Young Ones. Mitchell last directed the grief drama Rabbit Hole, but remains best known for his debut Hedwig and the Angry Inch, which he also wrote and starred in.
Gaiman's works have proven quite popular with Hollywood. In addition to the Sandman and American Gods projects mentioned above, there are also movies in the works based on his The Graveyard Book and The Ocean at the End of the Lane. His novels Stardust and Coraline have also been turned into films — the latter an animated pic starring Fanning's older sister Dakota.