William Friedkin Considering A Gig On 'True Detective' Season 2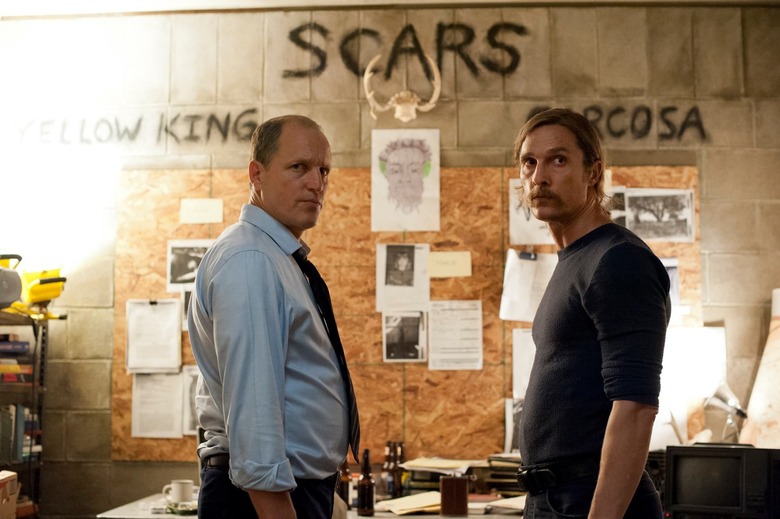 True Detective creator Nic Pizzolatto is currently writing season 2, and is beginning to let the powers that be in on his vision for the next season. As we know, that vision won't fit in with the season one story which starred Woody Harrelson and Matthew McConaughey. Also unlike the first season, it probably won't be directed by Cary Fukunaga, though we don't know that for sure.
So while most of the discussion currently centers on which actors could appear in the new season, there's an interesting development about who might be behind the camera. In a new interview, director William Friedkin confirmed he has met with Pizzolatto to discuss the series and is considering working on it. Does that mean he'll be directing True Detective season 2? Read the quotes below and figure it out for yourself.
Friedkin spoke to The Playlist at the Karlovy Vary International Film Festival recently and during the interview, they asked him if he'd consider directing some of True Detective. He said not only would he consider it....
I am considering it. I like this writer [Nic Pizzolatto] very much. I've met him, and he's the real deal as far as I'm concerned. Now, all the new seasons are different so I'm not committed—this new season has nothing to do with the last one. Except for him and his sensibility, which I think is extraordinary.
They pushed harder and he continued:
I'm... I can't say much more at this time. But I'm a fan of his writing, even though this will not be a continuation of what was done before with McConaughey and Woody Harrelson. So what you can say is I'm a huge fan of his writing, I've met with him, I like him, I like the direction he's taking with this.
True Detective Season 2 directed by William Friedkin? That has a nice ring to it. As previously reported, the new season will be about "hard women, bad men and the secret occult history of the United States transportation system."