'Gone Girl' Author's First Novel 'Sharp Objects' Becoming TV Show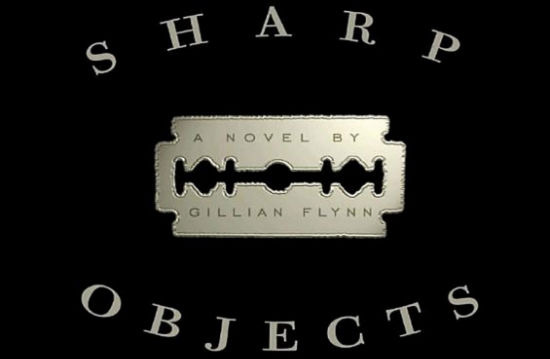 We may receive a commission on purchases made from links.
No matter what level you're at in your career, it's all about getting a foot in the door. You just need that one thing. Get people to recognize you and the flood gates will open. As an example, take author Gillian Flynn. She was a best-selling writer with three books under her belt when her latest one, Gone Girl, was picked up by Hollywood. David Fincher directed the movie adaptation, which is coming out in October. That was her foot into the door to Hollywood.
Next up her debut novel, Sharp Objects, is being adapted into a one-hour TV drama by some of the minds behind Insidious and Buffy the Vampire Slayer. You can read more about the Sharp Objects TV show below.
Entertainment Weekly, Flynn's former employer, confirmed the news. Entertainment One Television is currently working on the adaptation, which will be co-produced by mega-producer Jason Blum, and executive produced and written by Marti Noxon, best known for working on Joss Whedon's Buffy the Vampire Slayer.
Here's the description of Sharp Objects.
Fresh from a brief stay at a psych hospital, reporter Camille Preaker faces a troubling assignment: she must return to her tiny hometown to cover the murders of two preteen girls. For years, Camille has hardly spoken to her neurotic, hypochondriac mother or to the half-sister she barely knows: a beautiful thirteen-year-old with an eerie grip on the town. Now, installed in her old bedroom in her family's Victorian mansion, Camille finds herself identifying with the young victims—a bit too strongly. Dogged by her own demons, she must unravel the psychological puzzle of her own past if she wants to get the story—and survive this homecoming.
Reading that, you can easily see it as a TV show or movie. You'd figure the reason they went TV over movie though is the idea of a journalist turned mental patient working on cases is too rich to keep for this one story.
From the EW article, it seems like the show is being developed independently of a network. I can't imagine it doesn't set off some kind of bidding war though, especially if they get a recognizable star attached as Camille Preaker.
I've heard good things about the book and will definitely keep an eye on this project. What about you?