'Dumbo' Live-Action Remake Coming From 'Transformers' Writer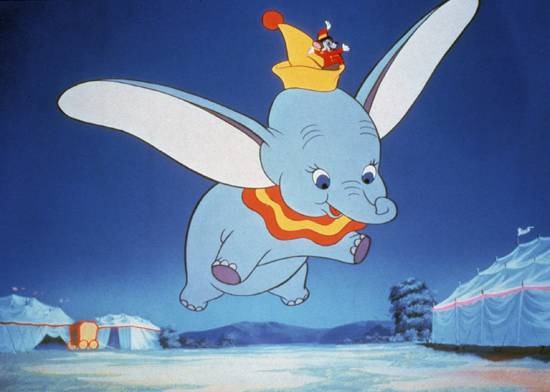 When I talked to Ehren Kruger about writing Transformers films for Michael Bay, he commented that there were times the work was more like writing a Cirque du Soleil show than writing a movie. Now Kruger will have a chance to work in a literal circus setting, at least for some scenes. He's been tapped to script a Dumbo live-action remake for Disney. In fact, Kruger is producing the film for Disney, with Justin Springer (Tron: Legacy, Oblivion). We have a few more details below.
THR reports. As the original Disney film is among the studio's shortest, most contained features (at 64 minutes long) we can expect some new padding. Specifically, the trade says the adaptation of the original story will be filled out by "adding a unique family story that parallels Dumbo's story."
And while the bulk of the film will be live-action, presumably Dumbo himself will be rendered via CG. (Though if Kruger and Disney bring in Yuen Woo-Ping to do wire work with a real baby elephant, I'll buy ten tickets.)
Live-action remakes have turned into big earners for Disney. The Tim Burton/Johnny Depp Alice in Wonderland kicked off the current set of films, with Maleficent recently doing well as a re-imagining of Sleeping Beauty. And coming up, Disney has a live-action version of Cinderella set for March 13, 2015, and The Jungle Book from director Jon Favreau and Beauty and the Beast from director Bill Condon.