'Star Wars Episode VII' Casts Crystal Clarke And Parkour Star Pip Andersen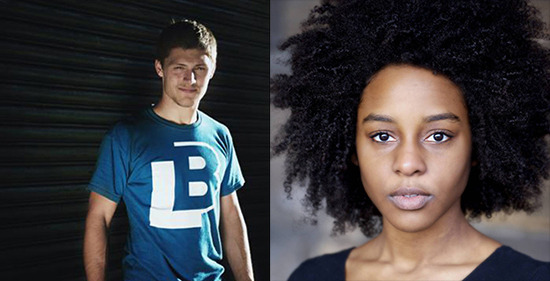 JJ Abrams held open casting calls around the globe and online to find new actors for Star Wars Episode VII, and now he's revealed two of his choices. While Pip Andersen isn't exactly unknown, as he is a star in the world of parkour, he's one of the two new actors added to Episode VII. The other is Crystal Clarke, an American actress currently studying in Scotland. She's about to make her feature debut in The Moon and the Sun, which stars Pierce Brosnan and William Hurt.
But the biggest news may be that the Episode VII shoot plans a two-week hiatus in August, to help work out issues arising from Harrison Ford's recent leg injury.
reports the casting, and provides the photo above. The site says of the planned August break (ahem) "while adjustments to the current production schedule are made as actor Harrison Ford recovers from a leg injury. Harrison is doing well and is looking forward to returning to the set soon. Shooting remains on track to wrap in the fall with the film scheduled for release on December 18, 2015."
We don't know the roles Andersen and Clarke will play. Last year, when details of the casting call were revealed, it was said the production was seeking actors for the following characters:
Rachel, 17-18 years old, "street smart, independent, athletic, natural beauty... all ethnicities, multi & bi-racial." The call described Rachel as "quite young when she lost her parents. With no other family, she was forced to make her way alone in a tough, dangerous town... Always a survivor, never a victim, she remains hopeful..."
Thomas, 19-23 years old, "athletic, smart, handsome, independent spirited." His history, said the call, is that he has "grown up without a father's influence. Without the model of being a man, he doesn't have the strongest sense of himself."
Whether those remain the specifics of the roles, or if those were just descriptions used for the casting process, is unknown. But given that these actors are specifically said to have been chosen from the open casting call, we'll take this info as the best we have for now. Last month, Peter talked about
the racial diversity that JJ Abrams is brining to the Star Wars series
.
Here's a Spider-Man commercial starring Andersen, and a parkour reel as well. The reel has some pretty impressive stuff in it.
star wars episode vii pip andersen