Jude Law In Line To Play 'King Arthur' Villain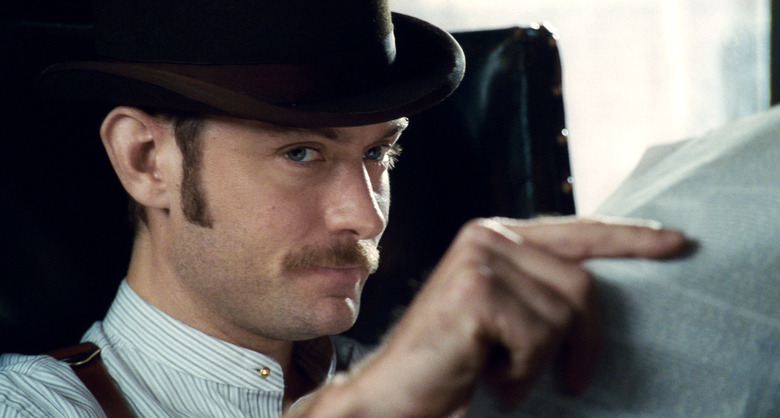 Jude Law and Guy Ritchie have got a little thing going on thanks to a couple of Sherlock Holmes movies, and now they might work together again on Knights of the Roundtable: King Arthur. Ritchie is making his own version of the Arthurian story cycle — perhaps to become a whole franchise of films with sequels loosely based on various characters from Arthurian stories — and he's now got Jude Law in line to play the bad guy in the first one. Get what info we have on the Jude Law King Arthur casting below.
Variety has the news, and sadly also reports that Idris Elba is out of the picture. He was lined up for the role of "Arthur's mentor," though whether that would be a Merlin-like role or another warrior figure is unknown.
Charlie Hunnam is playing Arthur, with Astrid Berges-Frisbey set to appear as Guinevere. The plan is to craft a six-film series, and we don't know at this point if Law is planned to play a role that will carry through the entire span of films (assuming those movies even come into being) or if he'll just be in one or two movies.
King Arthur has a script from Joby Harold, who is also producing with Ritchie, Lionel Wigram, Akiva Goldsman and Tory Tunnell. Knights of the Roundtable: King Arthur is set to open on July 22, 2016.