'Midnight Rider' Director And Producers Charged With Involuntary Manslaughter After Death Of Sarah Jones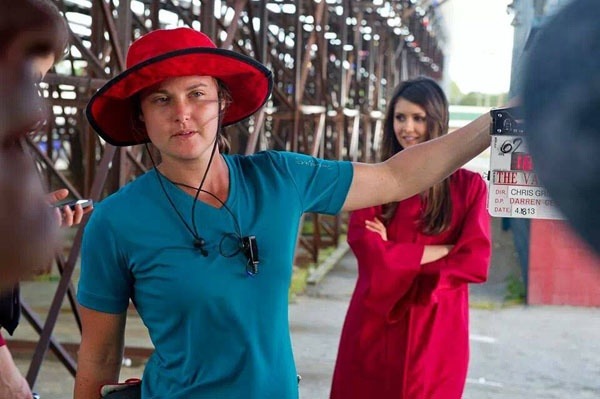 After months of investigation, criminal charges have finally been filed related to the death of camera assistant Sarah Jones while filming the Gregg Allman biopic Midnight Rider. Jones was killed when a train traveled down the tracks upon which the Midnight Rider crew was working at the time. Now director Randall Miller and producers Jody Savin and Jay Sedrish have been charged with involuntary manslaughter and criminal trespass in the Wayne County, Georgia superior court.
THR reports the filing.
The negligence that led to Jones' death is impossible to ignore when taking into account the full facts of the situation.
This past Februrary, a small crew unit was shooting a dream sequence on train tracks on a trestle bridge in Wayne County, GA. The land owner, the lumber company Rayonier, had given the crew permission to film on the land. CSX Transportation, which owns the tracks, says it had specifically not granted permission for the crew to be on the tracks. So the train company didn't know the crew would be there, and producers had not placed even rudimentary lookouts to watch for and warn of approaching trains.
An account of the day says the crew was told they would have sixty seconds to clear the tracks if a train approached. When a train did approach at full speed, the crew was forced to run towards the train, as that was the shortest route off the bridge. (See photo image here.) Several crew members were injured; Jones was struck by the train and killed.
Several agencies have performed their own investigations over the past few months, and a grand jury heard details of the case yesterday, Wednesday July 2. We don't know if further criminal charges will follow. Various civil suits have already been filed.
In Georgia, involuntary manslaughter carries a potential sentence of 10 years; Criminal trespass is a misdemeanor and carries a potential sentence of 12 months.
Sarah Jones' father Richard released the following statement:
Elizabeth and I are comfortable that the authorities were both careful and meticulous in investigating and bringing charges related to the incident that took our daughter's life. We must allow the criminal justice process to proceed unhindered. Our mission remains the same: to ensure safety on all film sets. Safety for Sarah.