Tina Fey Producing And Starring In New Disney Witch Movie (Not A 'Hocus Pocus' Sequel)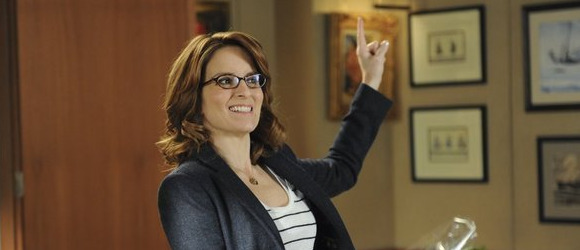 A tracking board report got a lot of people talking today about the idea of Tina Fey producing a sequel to Kenny Ortega's 1993 Disney Halloween movie Hocus Pocus. The original film starred Bette Midler, Sarah Jessica Parker, and Kathy Najimy as a family of witches. It wasn't a hit in theaters, but became a big thing on home video. 
Hocus Pocus fans can, however, stop worrying about whether a sequel might be any good. Tina Fey is not making a new Hocus Pocus movie. She is, however, producing and starring in another Disney movie oriented around witches.
The original report this morning said,
The sequel will pick up years after the original, focusing on a housewife who is related to the Sanderson sisters, who teams up with a witch hunter to save her children after they run afoul of some resurrected witches while out trick-or-treating.
But it isn't true. Variety spoke to Fey's reps, who said ""their report is not accurate — Tina is not developing a sequel to 'Hocus Pocus.'"
There is, however, a kernel of truth to the story. The Wrap confirms that Fey is part of a new "witch movie" at Disney. It isn't a Hocus Pocus sequel, but another film dealing with witches — currently referred to as the Untitled Witch Project. Fey's company Little Stranger is producing, along with Allison Shearmur. Deadline says the film is said to be "in the vein of Ghostbusters," but precisely what that means is unknown.
There are no more details on the potential movie at this point.