'The Walking Dead' Season 5 Sneak Previews: Watch The First Day Of Filming And Prop Video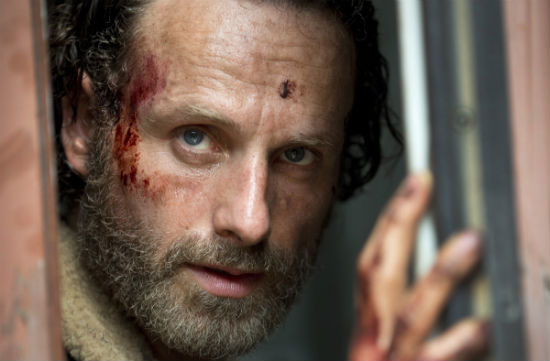 The fourth season of The Walking Dead ended with one of the biggest cliffhangers yet. [Don't worry, no spoilers here]. It made fans want to know what's next for Rick, Daryl and the crew even more than usual and now you can get a glimpse. AMC has released a few little Walking Dead Season 5 preview videos, documenting the cast and crew's first day back filming on the hit show as well as one asking everyone their favorite kills on the show. Check out the Walking Dead Season 5 videos below.
Thanks to AMC for the videos. Beware though. Since this is about shooting the first episode of season 5, the finale of season 4 is discussed in detail and there are some hints as to what happens to everyone.
Walking Dead Season 5 preview
And here's the video called "Props, Kills and Explosions".
The fifth season of The Walking Dead premieres later this year.