Watch The Pilot Of Damon Lindelof's HBO Show 'The Leftovers'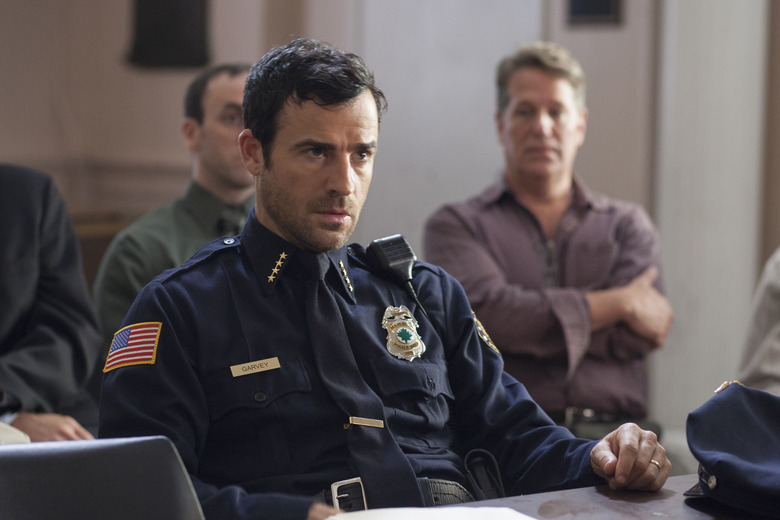 Years have passed since Lost ended, and Damon Lindelof finally has a new TV show. That show is called The Leftovers, based on the book by series co-producer Tom Perrotta, and it premiered on HBO Sunday night.
In an instant, two percent of the world's populate goes missing. The people who vanish have nothing in common. There's no rhyme or reason, they're just gone. Three years later, in a small New York town, we meet several characters still dealing with the emotional, spiritual and logistic effects of this unfathomable the event. And in classic Lindelof fashion, the first episode is scene after scene of intriguing mystery. Dozens of questions are posed, starting intriguing scenarios, introducing characters, and more. It was a polarizing, but in my mind fantastic start to what's sure to be an interesting show.
Don't have HBO? You can now watch the The Leftovers pilot for free online. Check it out below.
Thanks to Yahoo for The Leftovers pilot. It's only partially safe for work, so beware.
Lindelof did a great interview with the New York Times where he said he learned from the venomous reaction to Lost and The Leftovers won't share much with it. Read the piece here and discuss the episode below. Here's the official description.
When 2% of the world's population abruptly disappears without explanation, the world struggles to come to terms with what happened. Three years later, the HBO drama series, 'The Leftovers' is the story of the people who didn't make the cut.
Based on the bestselling novel by Tom Perrotta, 'The Leftovers' follows Kevin Garvey (Justin Theroux), a father of two and the chief of police in a small New York suburb, as he tries to maintain some semblance of normalcy when the notion no longer applies. Created by 'Lost' co-creator Damon Lindelof and acclaimed novelist Tom Perrotta, the series is executive produced by Lindelof, Perrotta and 'Friday Night Lights' executive producers Peter Berg and Sarah Aubrey.  Lindelof serves as the series showrunner.