First Look: Michael Fassbender In 'Slow West'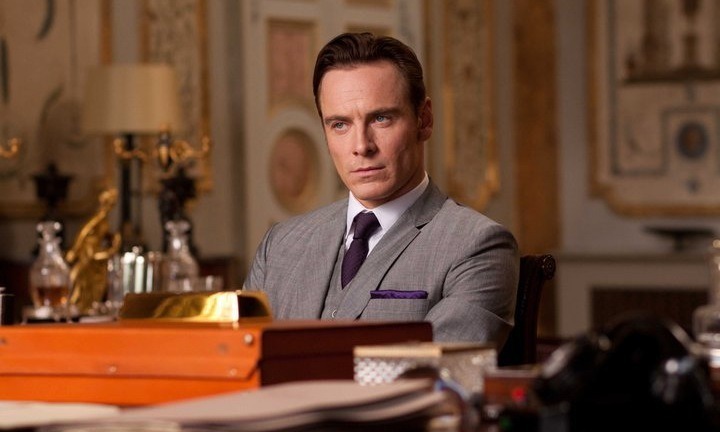 Is the idea of Michael Fassbender in a giant fake head not quite what you're looking for from the actor? Sure, everyone wants to see his face, but see Frank anyway. Regardless, here's a shot from another upcoming film featuring the actor. In Slow West, Fassbender plays Silas Selleck, and Kodi Smit-McPhee is a kid named Jay Cavendish. Slow West is directed by John Maclean, who has previously directed Fassbender in a couple short films. (Most recently, Pitch Black Heist.) 
In the film, Selleck is something of a caretaker/protector to Cavendish as the two navigate the western American frontier. The first shot is below, showing the two in a pose that could go from helpful to threatening really quickly.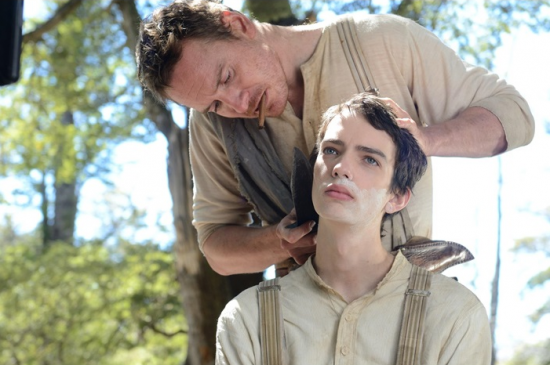 Since he didn't end up doing Jane Got a Gun, perhaps Slow West will serve to satisfy those who were interred in the idea of Fassbender doing a Western. And it's good to see him sticking with another director he's partnered with more than once in the past. That suggests good things. In fact, Fassbender is a producer on the film.
Here's the official synopsis. There's no US release date for Slow West at this point. The film also features Ben Mendelsohn and Caren Pistorius. Image via The Film Stage.
Set at the end of the 19th Century, SLOW WEST is an American western filtered through the eyes of European filmmaking. The story centres on 17 year old Jay Cavendish (Kodi Smit-McPhee) who has travelled from Scotland to Colorado to be reunited with the woman with whom he is infatuated. He is quickly confronted by the dangers of the frontier and so teams up with a mysterious traveller named Silas (Michael Fassbender), who agrees to protect him for cash. Jay's journey is fraught with danger, double-crossing and violence as he comes to realise that America is not easy on the innocent.