First Look: Idris Elba In 'True Detective' Director's 'Beasts Of No Nation'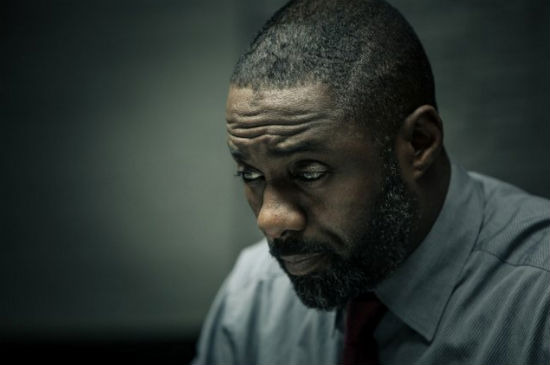 That shot above pictures Idris Elba in Luther, but below we have the first image of the actor in Beasts of No Nation, the new film from Cary Fukunaga. The director has a couple of features under his belt, the great Sin Nombre and a worth-watching adaptation of Jane Eyre. But it was HBO's True Detective that made a lot more people aware of Fukunaga. Regardless, we're excited to see his next effort, and this first shot only enhances our anticipation. 
Deadline brings us the photo from the film that is still shooting in Ghana.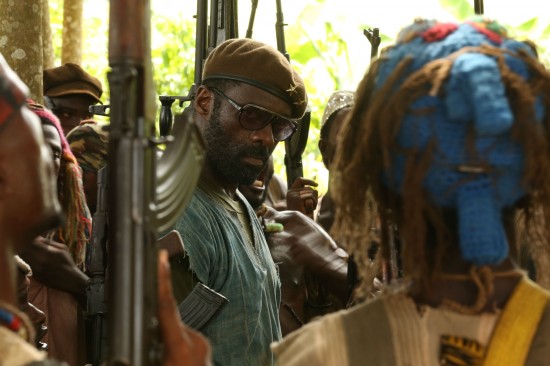 The film is scripted by the director, and based on the novel by Uzodinma Iweala. The story features a boy named Agu, who is recruited to fight in a mercenary band when his country falls into war. Elba plays the Commandant, who leads the guerrilla group. During the story, Agu deals with his father's death, and the disappearance of his mother and sister, as he develops a friendship with a mute boy and deals with all the harrowing experiences of war.
There is no release date for Beasts of No Nation at this point.
Agu, a young boy in an unnamed West African nation, is recruited into a unit of guerrilla fighters as civil war engulfs his country. Haunted by his father's own death at the hands of militants, which he fled just before witnessing, Agu is vulnerable to the dangerous yet paternal nature of his new commander. While the war rages on, Agu becomes increasingly divorced from the life he had known before the conflict started — a life of school friends, church services, and time with his family still intact. As he vividly recalls these sunnier times, his daily reality spins further downward into inexplicable brutality, primal fear, and loss of selfhood. His relationship with his commander deepens even as it darkens, and his camaraderie with a fellow soldier lends a deceptive sense of normalcy to his experience.