Theo James To Star In New 'Underworld' Film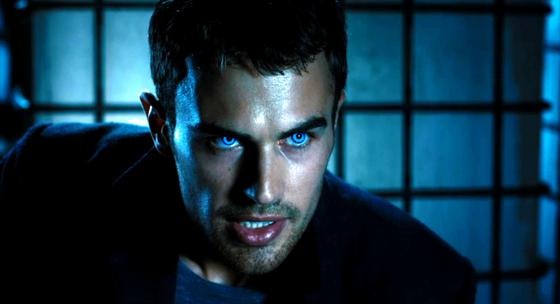 Before Theo James smoldered in Divergent, he smoldered in Underworld: Awakening. In the most recent chapter of the fantasy/action series, James played a vampire named David who lent a hand to Kate Beckinsale's Selene. Now a new Underworld movie is in development, and counter to some reports it won't be a remake or reboot. No, this is a new sequel, and Theo James will lead the Underworld 5 cast.
THR reports that James "will be the central character in the new film, which is not a reboot but rather an expansion of the existing universe." Variety adds that Kate Beckinsale will definitely not be back for the fifth film.
In short, producers realized they had an option to use James, and given his increased popularity thanks to Divergent that's probably a great idea. So he'll be the main character, with two new female characters taking prominent roles in the story. There's no casting for those characters yet, but with a spring shoot planned we'll probably hear some names soon.
Cory Goodman is scripting.
Theo James will also be seen in the Divergent sequel Insurgent, and in the further chapters of the series, Allegiant Part 1 and Part 2. (Spoiler: he doesn't die!) James also has the thriller London Fields coming up, in which he'll appear alongside Johnny Depp and Amber Heard, and Franny, a drama with Dakota Fanning and Richard Gere.