'Pacific Rim 2' Set For 2017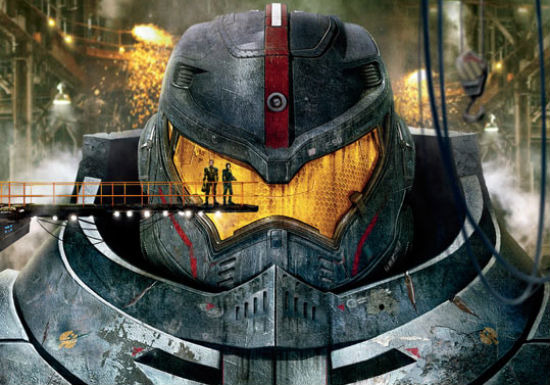 It's official: a Pacific Rim sequel is coming. Pacific Rim 2 has been set for a 2017 release, which Universal will bring to theaters. Additionally Guillermo del Toro says he's also developing an animated Pacific Rim show that will debut before the film sequel.
BuzzFeed reports, and Legendary offers this info:
Guillermo del Toro returns to direct Legendary Pictures' PACIFIC RIM 2, the next chapter of the epic action-adventure he created with 2013's hit original film.  Zak Penn will write the script with del Toro.  Legendary's Thomas Tull and Jon Jashni once again produce alongside del Toro, Mary Parent and Callum Greene.  Jillian Share will executive produce.  Universal Pictures will release the film worldwide in 3D and IMAX 3D.
April 7, 2017 is the official release date for the sequel. Zak Penn (X-Men: The Last Stand) is working on the sequel script, and original screenwriter Travis Beacham is working on the sequel and overall franchise development, too.
For more info, let's go to del Toro, who told Buzzfeed:
The characters I love will return. Raleigh, Mako, Newt, Gottlieb and who knows, maybe even Hannibal Chau – but we are taking them into a fresh territory that will display amazing sights and battles. The first film set the stage and now we're ready to have a blast.
We don't have any info about returning cast at this point.
The director gives us all the info in a short video clip:
Before this goes anywhere near production, Guillermo del Toro will have his series The Strain hitting TV, and the haunted house film Crimson Peak going into theaters in 2015. He's working constantly, which is a welcome development after several years of start and stop development.
Also interesting here is that Warner Bros. took a pass on Pacific Rim 2, despite having a claim to the series after releasing the first film. Legendary produced Pac Rim, and now has a deal with Universal, and in truth the sequel seems more like a Universal film than a Warner Bros. one at this point. Regardless, we'll be happy to see it.