Sarah Polley To Direct John Green's 'Looking For Alaska'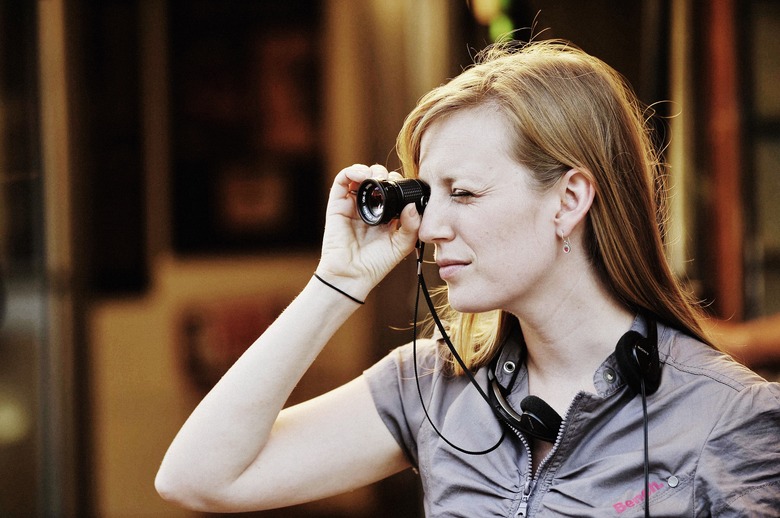 If you're one of the millions who plunked down $15 earlier this month for the privilege of ugly-crying in public, here's some good news for you. Sarah Polley has just been attached to write and direct Looking for Alaska, based on the debut novel by The Fault in Our Stars author John Green. Hit the jump for plot details and more.
This isn't exactly a case of Paramount arriving late to the John Green bandwagon. The studio picked up the rights to Looking for Alaska all the way back in 2005, and at one point had Josh Schwartz (The O.C.) signed on to write and direct. But there's no doubt that The Fault in Our Stars' recent success has something to do with this sudden uptick in progress.
The teen cancer drama has grossed a whopping $166 million so far, which is all the more impressive considering it cost just $12 million to make. Normally, those are the kind of figures that'd have the studio racing to make a sequel, but The Fault in Our Stars doesn't have the kind of plot that's easily sequelized.
So Hollywood is doing the next best thing — turning Green's other books into movies. An adaptation of his 2008 novel Paper Towns is also in the works from the same studio (Fox 2000), same screenwriters (Scott Neustadter and Michael Weber), and one of the same actors (Nat Wolff) that made The Fault in Our Stars a hit.
Like The Fault in Our Stars, Looking for Alaska is a bittersweet teen romance. The protagonist is Miles Halter, a bored 16-year-old who winds up at a boarding school in Alabama. While there, he meets Alaska Young, a beautiful but self-destructive classmate — and, like every other guy in school, falls instantly in love with her.
Polley is coming off of the documentary Stories We Tell, about her own family history. Before that, she wrote and directed the geriatric relationship drama Away From Her and the youngish adult relationship drama Take This Waltz. A teen relationship drama should be right up her alley.