'WarGames' Remake Lands Director And Screenwriter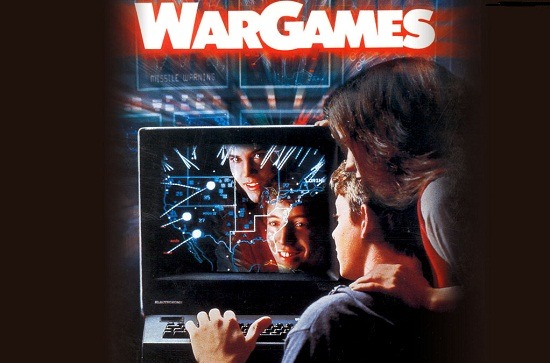 Sure, why not drop news of another reboot? The '80s film WarGames, which originally starred Matthew Broderick and Ally Sheedy, is being remade by MGM. (The studio has already created a series of other remakes, including RoboCop, Carrie, and Red Dawn, and has Poltergeist and The Town That Dreaded Sundown to come.) Now the studio is poised to hire Dean Israelite to direct and Arash Amel to write the WarGames remake.
Deadline says MGM is further along in the dealmaking process with Israelite. He replaces Seth Gordon, who was previously set to direct.
He's the director whose film Project Almanac (formerly Almanac, and before that Welcome to Yesterday) is a Platinum Dunes production, with Michael Bay producing. It was originally set to be released this year, but was pushed to January 2015. (In that film, a brother and sister find an old chest once owned by their father, leading them on a time-traveling trip.)
And then there's Arash Amel, who wrote Grace of Monaco, which debuted (and was slammed) at Cannes. He also scripted Seducing Ingrid Bergman, which follows the actress and her romance with famed photographer Robert Capa.
The original WarGames featured Broderick as a kid who hacked into a NORAD supercomputer designed to predict possible outcomes of nuclear war. The kid doesn't realize quite what he has accessed, and begins to play nuclear war simulation games with the system. The games lead to a national nuclear missile scare, and bring the world to the brink of World War III.
We don't know any real details of the story for the reboot, or how it will differ from the original. (Technology is obviously in a very different place now, thirty years later.) The Wrap does report that Ansel Elgort (Divergent, The Fault in Our Stars) and Tye Sheridan (Mud, The Tree of Life) are high on the MGM shortlist for the young lead.