'Fury' Poster: David Ayer Brings Brad Pitt Back To World War II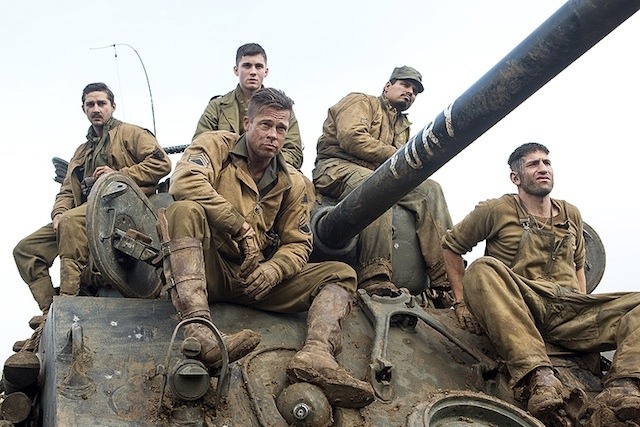 The last time Brad Pitt got involved in World War II, it was all funny facial hair and terrible Italian accents. But he seems to be going in with a much heavier heart this time around, if the first poster for David Ayer's Fury is any indication.
Pitt toplines the drama as Wardaddy, leader of a five-man crew stuck in a Sherman tank behind enemy lines. The other four leads – Jon Bernthal, Michael Peña, Logan Lerman, and Shia LaBeouf – are notable names in their own right, but the first ad is all about Pitt. See the Fury poster after the jump.
[via HitFix]
Pitt and his Macklemore haircut command attention in this first poster, though we wouldn't be surprised to see some of the other characters get their own later on. This one is all the more striking for being so simple. The focus here isn't on badass heroics or shiny explosions, but the toll battle takes on a soldier.
It's of a piece with the featurette shown at E3 earlier this month, in which the actors gushed that the film was "a character study with action sequences." And all of it is part of Ayer's stated mission to offer a "complex, honest, hard portrayal" of tank warfare for the modern audience.
Fury is about to head into reshoots for a November 14 opening. Jason Isaacs and Scott Eastwood also star.
The film is set at the very end of World War II, in April 1945. As the Allies make their final push in the European Theater, a battle-hardened army sergeant named Wardaddy commands a Sherman tank and her five-man crew on a deadly mission behind enemy lines. Outnumbered and outgunned, Wardaddy and his men face overwhelming odds in their heroic attempts to strike at the heart of Nazi Germany.