Shane Black Attached To Direct 'Predator' Reboot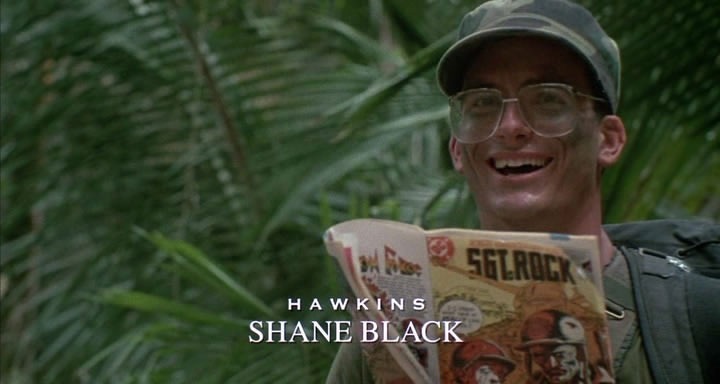 All together now: "it's 'cause of the echo!" When John McTiernan directed the original Predator, Fox wanted Shane Black to rewrite the script, and gave him a role in the film to lure him to the project. He played the bestpectacled Rick Hawkins, whose dirty jokes are some of the most memorable lines in the film. Now Shane Black is going back to the project. He's been hired to write treatment for a Predator reboot, which Fred Dekker (Monster Squad) will script. Black may end up directing the film.
THR reports. Black and Dekker (yeah, yeah) are long-time friends; they scripted Monster Squad together, which Dekker directed. John Davis, who produced the original film, is producing the reboot as well. All of which makes this a very unlikely-sounding project — it's the sort of lineup fans might have dreamed of — and a collection of talent that makes us very curious to see the result.
Black has other projects going, too. He's been developing Doc Savage at Sony, and is also pulling together the cast for The Nice Guys, a script he wrote a few years ago. That could end up with Ryan Gosling and Russell Crowe in the cast, but nothing is set yet. Regardless, after watching Black struggle to get something made in the wake of the terrific but financially unsuccessful Kiss Kiss Bang Bang, we're happy to see him with so many possibilities lined up.
Here are a couple of original Predator scenes with Shane Black. They're not really safe for work.