New Coen Brothers Film 'Hail Caesar!' Adds Channing Tatum, Tilda Swinton, And Ralph Fiennes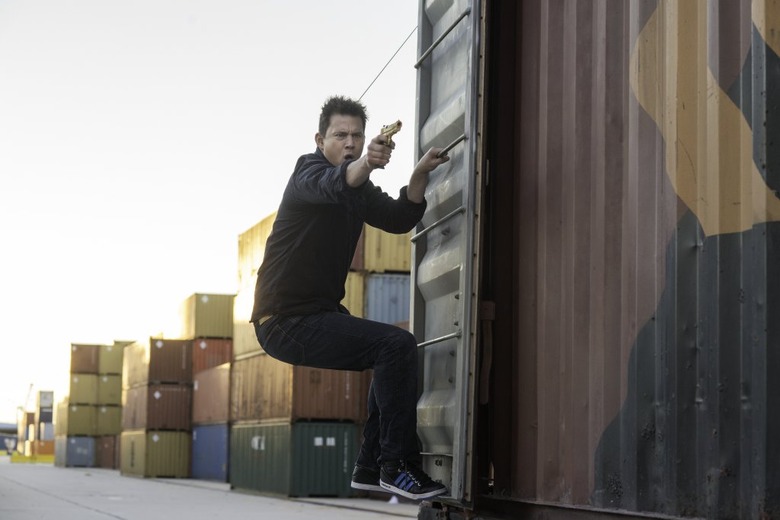 I probably shouldn't be as excited as I am about the idea of Joel and Ethan Coen directing Channing Tatum in their new film Hail Caesar!. And yet here we are. After Tatum's gigs with Phil Lord and Chris Miller, not to mention his work with Steven Soderbergh, I can't wait to see what the Coens do with him.
We know this new film from the brothers is the third in their loose, so-called "idiot trilogy," with O Brother Where Art Thou? and Intolerable Cruelty being the first two chapters. The common thread is George Clooney, who also stars in this upcoming film. And now, in the way that casts for movies by the Coens tend to do, the new film's roster has become even more impressive. We've got a bit more info about Channing Tatum's Hail Caesar! role below, along with details on fellow new recruits Tilda Swinton and Ralph Fiennes.
Variety first reported the news about Tatum, and then THR chimed in with more info, and the additions of Swinton and Fiennes.
We know that the film is a comedy about Eddie Mannix, "a fixer who works for the Hollywood studios in the 1950s." Here's the new casting info and breakdown.
Channing Tatum will play a guy "described as a Gene Kelly-type star."
Ralph Fiennes will be "Laurence Lorenz, a studio director."
And Tilda Swinton is a powerful Hollywood gossip columnist, hopefully more in the mold of Hedda Hopper than, say, Nikki Finke.
The film also features Josh Brolin.
If the Coens' prior comedies, and especially their Hollywood period piece Barton Fink, are anything to go by, this one will be worth whatever wait we must endure. They've been cooking up this one for a few years, so it is a script that has had some time to marinate as they made other films. In addition to working on this project, the brothers also polished the script for Angelina Jolie's holiday release Unbroken, and are writing the cold war thriller that Steven Spielberg will direct with Tom Hanks starring.