The 'Gremlins' Poster Easter Egg You Probably Never Noticed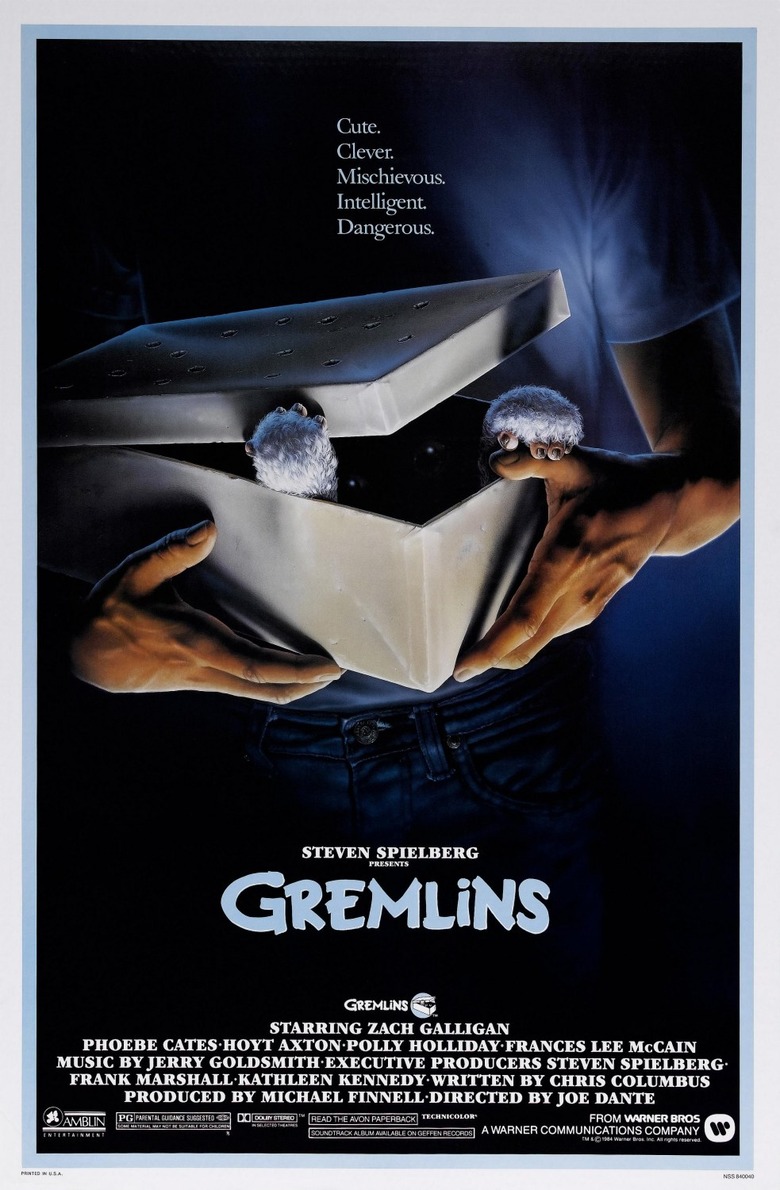 The poster for Joe Dante's Gremlins is classic. I use to even have a gigantic french version of the one-sheet on my wall in my old /Film office. Despite that, I never noticed this fun little easter egg on the poster painted by legendary poster artist John Alvin. /Film reader Paul Bullock alerted me to this hidden tribute to producer Steven Spielberg. Can you see it? Uncover the Gremlins poster easter egg now, after the jump.
Gremlins Poster Easter Egg
The easter egg is actually on Billy Peltzer's (Zach Galligan) clothing.
Its hard to see in the dark image reproduction in the header but look closely at the button on Billy's jeans: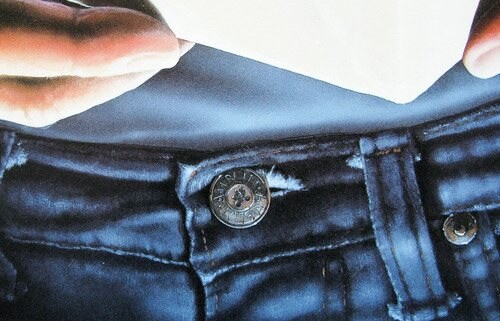 The button features the logo to Steven Spielberg's Amblin Entertainment production company, which produced Gremlins. The production logo is of course a tribute to the iconic scene in Steven Spielberg's 1982 film E.T. the Extra-Terrestrial.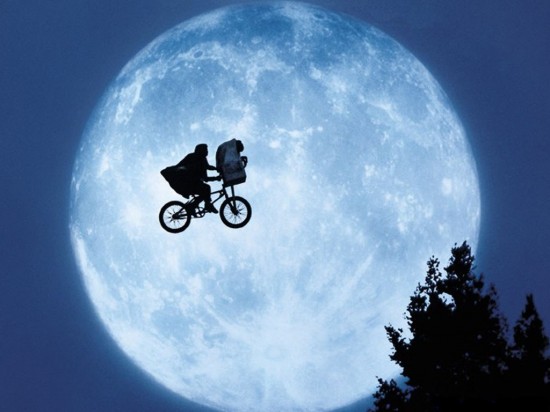 High resolution Gremlins poster image came from Filmonpaper.