Édgar Ramírez Has Been "Talking" About 'Doctor Strange'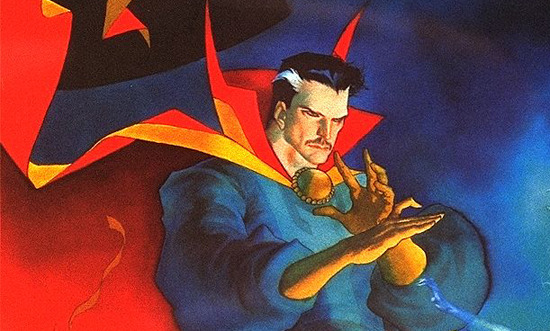 Another day, another Doctor Strange casting rumor. This time, the spotlight is on Édgar Ramírez. I know, I know — at this point, you're wondering who hasn't been rumored for the project. However, this story actually started with Ramírez himself, who confirms that he's been "talking" to Doctor Strange director Scott Derrickson.
Meanwhile, one of the other Doctor Strange rumors has just taken an interesting twist. Last week, we wondered if Jared Leto's potential involvement in Brilliance took him out of the running for Doctor Strange. But now it appears he won't be doing Brilliance after all. Hit the jump for all the latest Doctor Strange casting updates.
"Talking" isn't the same thing as "being in talks," and in any case it's unclear whether Ramírez is gunning to play Stephen Strange or some other role. If it's the lead he wants, he's sure to have stiff competition. Tom Hardy and Benedict Cumberbatch are on the short list along with Leto — and Leto now has one fewer thing in his way.
NikkiFinke.com reports that Leto has just turned down the lead in Brilliance, for reasons unknown. Leto is pretty selective when it comes to his film projects, so it could just be that his heart wasn't in this particular role. On the other hand, it doesn't seem like a huge stretch to wonder if he's keeping his schedule clear for Doctor Strange.
In any case, expect the rumors to only get more intense over the next several weeks. Marvel Studios head Kevin Feige has said that Doctor Strange is likely to be casting "probably in the next month or two," with production slated to begin next spring.