VOTD: 'Star Wars' Trilogy Trailer In The Style Of 'Guardians Of The Galaxy'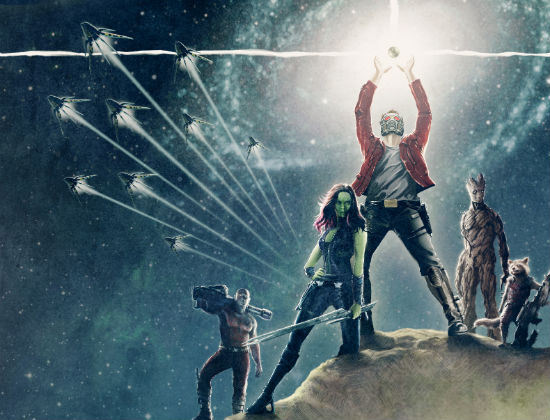 The music, the pacing, the visuals, Marvel's first trailer for Guardians of the Galaxy was incredibly memorable. In fact, the way the trailer sold the fun, exciting tone of the film was so memorable, Marvel pretty much just recycled the same idea they used at Comic-Con 2013 months before. They've since done a few different things with the film, which opens August 1, but that doesn't mean the formula can't be repurposed.
Case in point, Star Wars. The Unusual Suspect on YouTube took the full Star Wars Trilogy and edited a trailer that mirrors the tone, style and information from that first Guardians of the Galaxy trailer. And it's a ton of fun. Check out the Star Wars Guardians of the Galaxy below.
Thanks to The Unusual Suspect for this great video.
Star Wars Guardians of the Galaxy trailer
Will Guardians of the Galaxy be Marvel's Star Wars? What does that even mean? We'll find out on August 1.
Header: Matt Ferguson's Guardians of the Galaxy poster, in the style of Star Wars.