New Wong Kar-Wai Project Is 'Ferryman'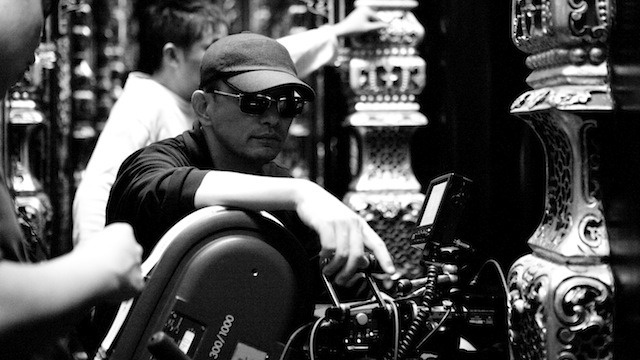 It was only last week that we heard Wong Kar-wai is now beginning work on his follow-up to The Grandmaster. Now we have more details on the project. The film is said to be a romance, and as it turns out, it will be based on a Zhang Jiajia short story called Ferryman. The story is one of a set originally published by Zhang on the tremendously popular service Chinese blogging Weibo, and later collected in the book I Belonged to You.
FilmBiz has the report, which is derived from Zhang's own Weibo post. The author will script the film for Wong, and said that the film is set to shoot soon.Ferryman "tells the story of a love affair between a young girl and a married artist in Changchun." It is one of many of the author's stories to be optioned for film and/or television. At this point, however, it seems to be the only one given such an outright endorsement by the author — no surprise given the involvement in the script, and the prominence of its director.  
Zhang's recent Weibo post referenced a great cast, but without specifics. Beyond that, all we know is that Patrick Tong Hing-chi, the head of financier and distributor Mei Ah, says the star will be a male lead that "all women are crazy about."