MLK Biopic 'Selma' Set For Christmas Release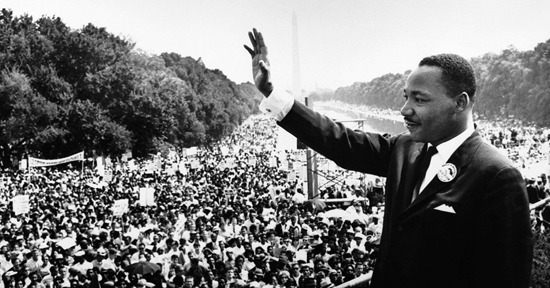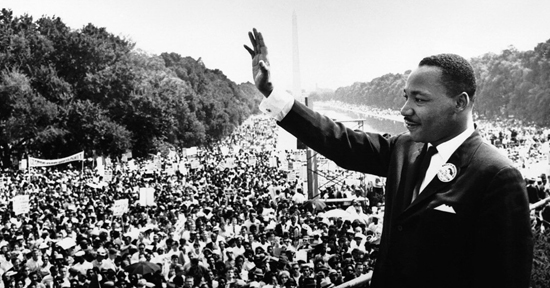 Another high-profile prestige pic looks to be jumping into this year's awards race. Paramount Pictures has just set Selma, the Martin Luther King Jr. biopic being directed by Ava DuVernay, to open this Christmas.
David Oyelowo leads the drama as the civil rights icon. Oprah Winfrey, Tom Wilkinson, and Carmen Ejogo are also among the cast. Get the latest updates on the project after the jump.
Selma will be one of several films crowding the Christmas date, along with Angelina Jolie's Unbroken, Tim Burton's Big Eyes, Cameron Crowe's untitled romance, Into the Woods, Paddington, and Hot Tub Time Machine 2. (Don't be surprised if a few of those are shuffled around before we actually get there.)
Scripted by DuVernay and Paul Webb, Selma follows the Selma to Montgomery marches that took place in 1965 and directly resulted in the passage of the Voting Rights Act. The 2015 wide release just so happens to mark the 50th anniversary of the event.
Selma had been in development with director Lee Daniels for years before DuVernay took over last year. DuVernay earned some positive notice a couple years back with the indie drama Middle of Nowhere, which made her the first black woman ever to win Best Director at Sundance.
Winfrey, who's also producing, plays civil rights leader Annie Lee Cooper, and Ejogo is King's wife Coretta Scott King. Wilkinson plays then-president Lyndon Baines Johnson. The film is shooting now in Atlanta, Montgomery, and (naturally) Selma, Alabama.
The sprawling cast additionally includes Lorraine Toussaint, Cuba Gooding Jr., Common, Wendell Pierce, and Alessandro Nivola as various activist leaders and helpers. Giovanni Ribisi and Tim Roth play segregationist political types.