MIchael Haneke Waiting On One Actress Before Shooting 'Flashmob'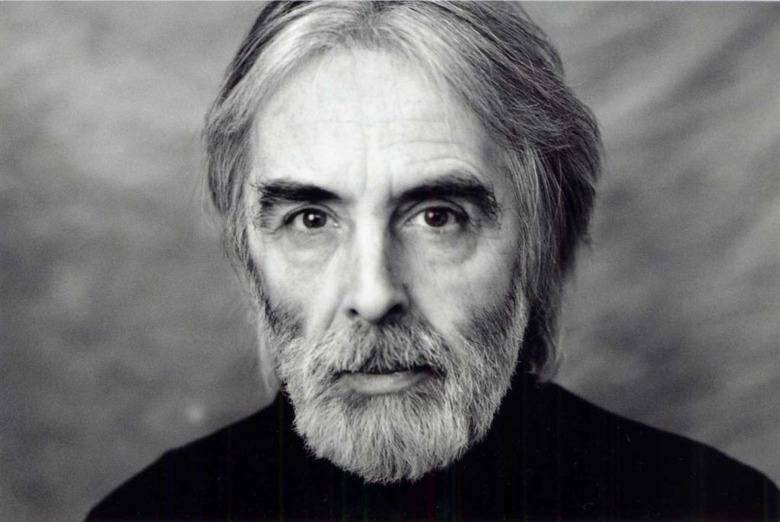 It was just a few weeks ago that we talked about the fact that Michael Haneke is putting together a new film. Called Flashmob, the movie is one he conceptualized a few years ago, before setting it aside to make Amour. The concept has evolved a bit since then, but the basic core still seems to be that it "the fragile relationship between media and reality," and features a set of characters who meet via the Internet. While early reports said the film would shoot this summer, it now seems that Flashmob will be delayed, as Haneke wants to wait for the availability of one particular actress.
Montages [via The Playlist] reports that, while giving a master class at the Danish Film School, Haneke spoke about the film.  That one casting choice means the film probably will not shoot this summer, as previously hoped. Why the delay? "I'm waiting in line," he said, for one unnamed actress. Well, that and the fact that he's still sorting out precisely what he wants the movie to look and feel like. Until all that is decided, he's reluctant to talk about it much.
Asked about the project he confirmed the title Flashmob, and said,
Yes, that is correct ... I too often say too much about the future of my projects, and I've never managed to keep my promises in advance. It is a nice proverb that reads 'Do not sell the skin before the bear is shot'. 
Specifically with respect to the shoot schedule, and the actress upon whom he waits, the director said [via translation]
It is uncertain. I need to find a particular actress, and I have not found her yet, so I do not know. It depends on her. I'm waiting in line.
In the same class he said "I strive to write roles for specific actors I know and love. In the case of Amour was the male lead role written specifically for Jean-Louis Trintignant." Which suggests that this role in question may be written specifically for the actress in question. Hence the willingness to wait.