'The Drop' International Trailer And Poster: Starring Tom Hardy And James Gandolfini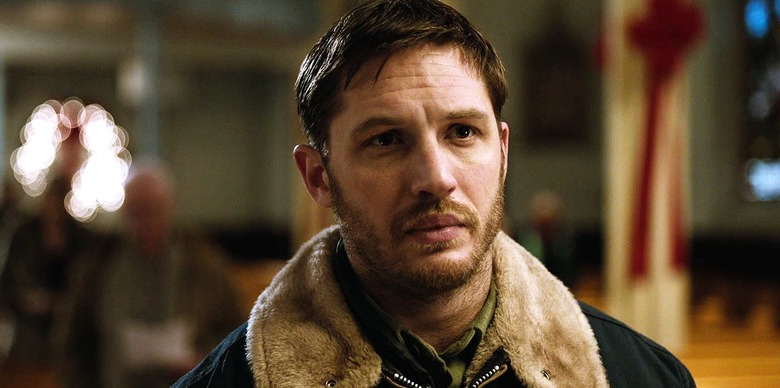 Dennis Lehane has been behind some of the best mysteries and thrillers of the past several years, as the author of Mystic River, Gone Baby Gone, and Shutter Island. But this fall's The Drop marks his first time actually adapting his own work for the screen.
Based on Lehane's short story "Animal Rescue," the crime drama follows two cousins (Tom Hardy and James Gandolfini) who run a Brooklyn bar that functions as a drop point for local gangsters. When the place is robbed, the pair find themselves at the center of events which spin out of their control. Noomi Rapace and Matthias Schoenaerts also star. Watch The Drop international trailer after the jump.
Among other things, The Drop is notable for being Gandolfini's very last film. Luckily, it looks like he'll be going out on a high note. As directed by Michaël R. Roskam (Bullhead), The Drop looks dark, tense, and exciting, not to mention beautifully shot and expertly acted. If I have one quibble, it's that Hardy's accent seems a bit dodgy. Other than that, The Drop promises to be everything you'd want a crime drama to be.The Drop drops on September 12.
THE DROP is a new crime drama from Michaël R. Roskam, the Academy Award-nominated director of BULLHEAD. Based on a screenplay from Dennis Lehane (MYSTIC RIVER, GONE BABY GONE), THE DROP follows lonely bartender Bob Saginowski (Tom Hardy) through a covert scheme of funneling cash to local gangsters – "money drops" – in the underworld of Brooklyn bars. Under the heavy hand of his employer and cousin Marv (James Gandolfini), Bob finds himself at the center of a robbery gone awry and entwined in an investigation that digs deep into the neighborhood's past where friends, families, and foes all work together to make a living – no matter the cost.