Rumor: Warner Bros. Eyeing 2019 For New Batman Movie, 'The Batman'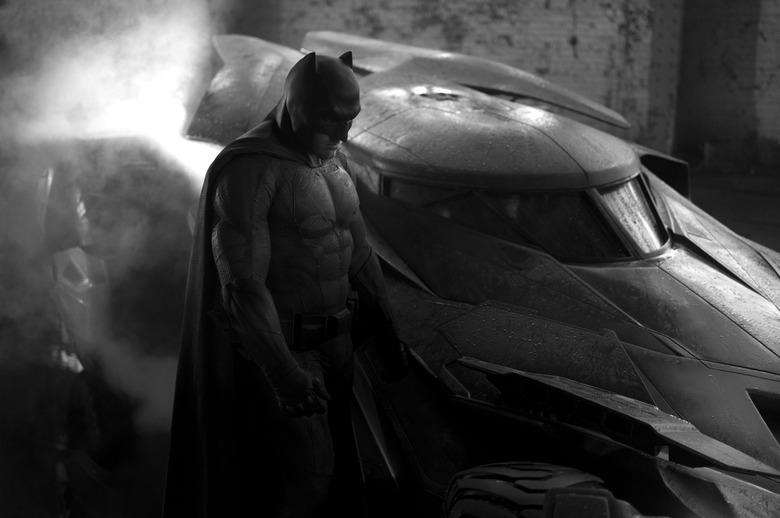 Debate continues to rage about Warner Bros. plans for their DC properties. We know Batman v Superman: Dawn of Justice is coming in 2016, and we're pretty certain Justice League will follow in 2017. Beyond that, rumors of Flash/Green Lantern, Wonder Woman, and Shazam movies and more remain unconfirmed. One thing that has not been mentioned at all is a new Batman movie.
The rumored schedule through 2018 didn't include a solo Batman film, something that's a no-brainer for the studio now that Ben Affleck is in the cowl. However, the latest rumor that 2019 is when it will happen. The working title is simply The Batman. Read more about the new Batman movie below.
Latino Review first wrote about this rumor. And while it's technically a "rumor," it makes lots of sense.
As laid out in the Latino Review story, Affleck is committed to shoot his follow up to Argo, Live by Night, once filming on Batman v Superman concludes. Batman v Superman is scheduled for release on May 6, 2016 and Live By Night will come out soon after on October 7, 2016. The reason for locking in that date was so Warner Bros. could guarantee Affleck he could make his movie after the success of Argo. He'll shoot Live By Night after Batman v Superman, then work on the post-production as Justice League – hypothetically  - stars production. Then he'd do press for Batman, press for Live by Night, and then maybe get started on The Batman.
That leaves over two years for a script to get into shape. It also tentatively suggests Affleck could direct The Batman as his Live by Night follow-up, if he so desired.
More than Superman, more than Justice League, more than Wonder Woman or Flash, Batman is the Warner Bros. crown jewel. It's a near guaranteed money maker but the studio always knew following up Christopher Nolan's films would be more difficult than following Joel Schumacher's. While this 2019 release is obviously still a rumor, and could change due to any number of factors, it makes a lot of sense to really take some time with it.
Do you think 2019 makes sense for The Batman?