Ewan McGregor To Lead Phillip Noyce's 'American Pastoral'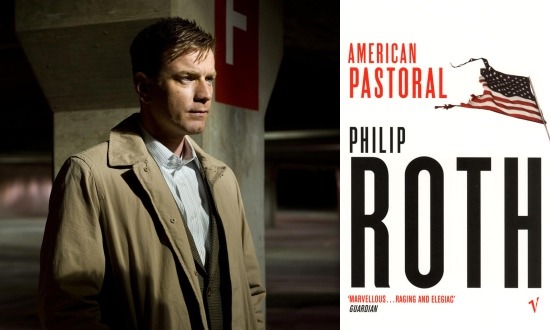 Even as he puts the finishing touches on The Giver, Phillip Noyce is making some progress on his next film. Ewan McGregor has been confirmed to lead American Pastoral, the long-gestating adaptation of the Philip Roth novel. Hit the jump for plot details and more.
Speaking with Coming Soon, Noyce blamed the slow progress on the difficulty of finding the right lead actor. With McGregor now on board, though, that shouldn't be a problem. As of now, Noyce's plan is to shoot American Pastoral in early 2015 from a script by John Romero (The Lincoln Lawyer).
Roth's Pulitzer Prize-winning novel centers around Seymour "Swede" Levov, a Jewish-American businessman in '60s Newark. His happily conventional upper-middle-class life is rocked by the political upheaval of the era, and then shattered when his beloved daughter commits a shocking act of political terrorism.
Several of Roth's works have gotten the Hollywood treatment already, with mixed results. 2003's The Human Stain sank in part due to its questionable casting choices. 2008's Elegy fared a bit better with critics, but failed to make much of an impression overall. Let's hope for the sake of Roth's many fans that American Pastoral turns out better.
McGregor was last seen in Seth MacFarlane's A Million Ways to Die in the West, and had a role in August: Osage County. His upcoming films include Gavin O'Connor's Jane Got a Gun, the Johnny Depp comedy Mortdecai, and Don Cheadle's musical biopic Miles Ahead. Noyce's The Giver opens in August.
Ewan McGregor American Pastoral