Max Landis' Hypothetical 'Ghostbusters 3' Story Goes Global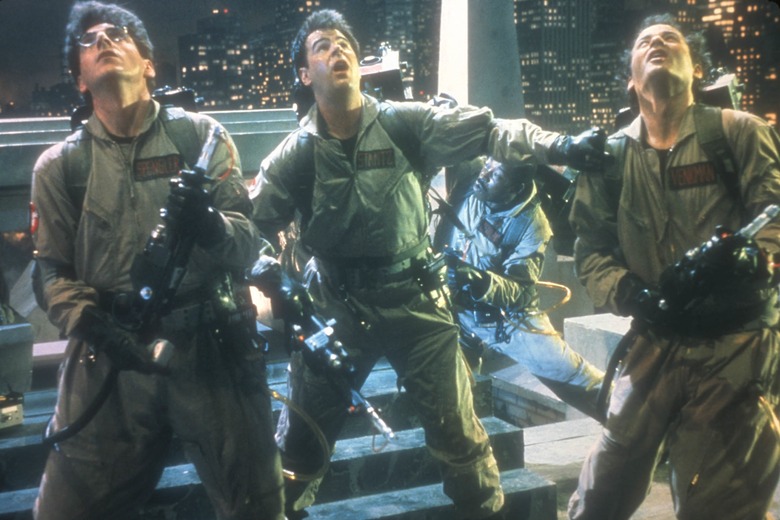 Tuesday night's story about Max Landis potentially doing a polish on Ghostbusters 3 was debunked pretty fast by the screenwriter, but it also lit a fire under his ass. In the hours since since the story broke, was debunked and then deleted, Landis revealed he obviously had been thinking about Ghostbusters 3 a lot. And since he's not going to actually be writing the screenplay, he decided to lay his ideas out on Twitter.
Landis' Ghostbusters 3 story isn't a simple passing of the torch we'd been hearing about for nearly a decade. Instead, it's a global Ghostbusting affair with franchised teams from all over the globe, one of which goes bad. It's then up to the main heroes to save the world. It would also explain who Slimer is, work in the mythology and villains of the first film, and more. In short – it sounds really awesome.
Read Max Landis' Ghostbusters 3 story below.
First up, Landis tweeted about his pre-credits opening to the film earlier Wednesday morning. Some of you might have read this:
And then, later in the afternoon, he laid out the rest of the story:
Now, some of you are probably thinking, "Why the hell are you posting this?" Well, it's not every day an actual Hollywood screenwriter lays out such a well-thought out idea for a film in a public forum. If they do, it's not for a film that's so widely discussed, and it's not an idea that both builds on and expands the franchise in a way that's essential to making Ghostbusters 3 work after 30-plus years. This sounds like a Ghostbusters 3 I genuinely want to see, and that's saying a lot.
As for the actual film, if we do ever get to see it, it'll most likely be the script written by some combination of Etan Cohen, Lee Eisenberg and Gene Stupnitsky, possibly with a few other cooks in the kitchen, and may well have some of the elements Landis discussed above. We won't know until Sony finally greenlights the film, which could be tomorrow or in 10 years.
What do you think about Max Landis' Ghostbusters 3 story?