Fox's 'Frankenstein' Gets New Title And Synopsis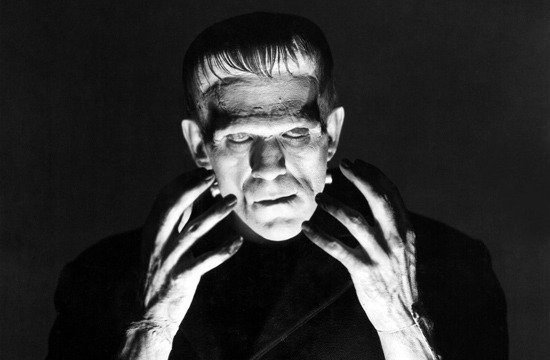 Neither audiences nor critics had much use for I, Frankenstein when it opened back in January. But fortunately for the classic monster, he'll have another chance to win over audiences next year.
As Paul McGuigan puts the finishing touches on his version of the Frankenstein tale, starring James McAvoy and Daniel Radcliffe, it's picked up both a new title and a new synopsis. Get the details after the jump.
Despite the title, Victor Frankenstein is really Igor's tale. Here's the official synopsis:
James McAvoy is Victor Von Frankenstein and Daniel Radcliffe stars as Igor in a unique, never-before-seen twist on Mary Shelley's classic 19th century novel. Told from Igor's perspective, we see the troubled young assistant's dark origins, his redemptive friendship with the young medical student Victor Von Frankenstein, and become eyewitnesses to the emergence of how Frankenstein became the man—and the legend—we know today.
Frankenstein and his monster were originally creations of novelist Mary Shelley, but Igor wasn't conceived until Universal adapted Shelley's book into a film series in the '30s. He's cropped up in many other forms and in many other places since then, but the Max Landis-scripted Victor Frankenstein is the rare retelling to put Igor front and center.
Victor Frankenstein has been in the works for a few years already. Shawn Levy was set to direct at one point, but at some point that job shifted over to McGuigan. The film was originally supposed to open in fall 2014, then early 2015, and now it's scheduled for October 2, 2015. Jessica Brown Findlay, Mark Gatiss, and Andrew Scott also star.
[Source: Collider]