First Look: 'Fifty Shades Of Grey' Starring Jamie Dornan As Christian Grey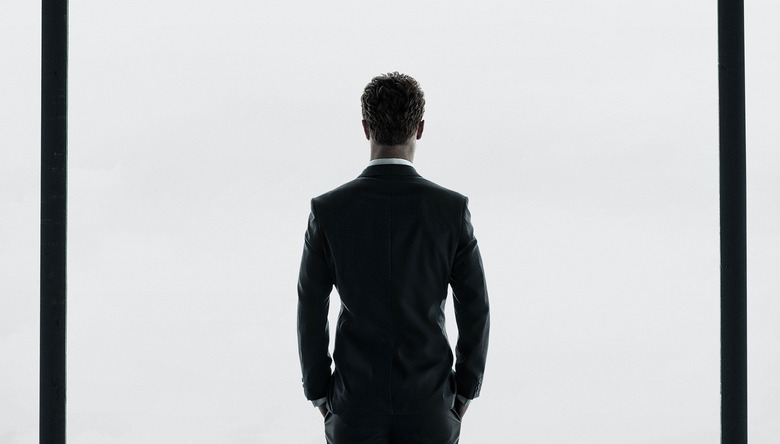 Any character that looms as large in the public imagination as Fifty Shades of Grey's Christian Grey is going to be intensely scrutinized when he makes the jump to the screen. Fans had strong opinions last year when Jamie Dornan was chosen to play him in the film, and we're sure they'll have many more today as the first image of Dornan as Grey is released. Get your first look at Fifty Shades of Grey after the jump.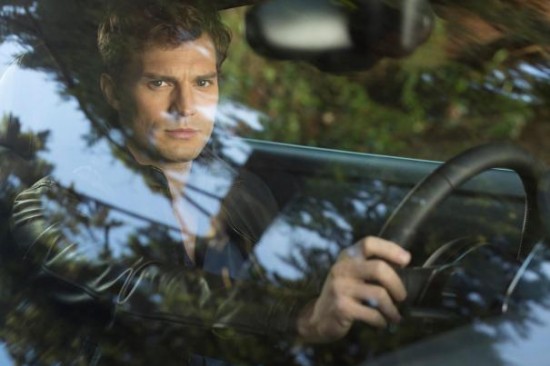 [via Facebook]
For all the hype about how scandalous and explicit Fifty Shades is, the first photo is pretty mundane. It's just a dude in a car. Really, this photo could be from anything from Transformers: Age of Extinction to Richard Linklater's Boyhood. But we suppose Focus Features isn't about to give it all up this early.
Fifty Shades of Grey opens February 13, 2015.
Fifty Shades of Grey is the hotly anticipated film adaptation of the bestselling book that has become a global phenomenon. Since its release, the "Fifty Shades" trilogy has been translated into 51 languages worldwide and sold more than 100 million copies in e-book and print—making it one of the biggest and fastest-selling book series ever.
Stepping into the roles of Christian Grey and Anastasia Steele, who have become iconic to millions of readers, are Jamie Dornan and Dakota Johnson.
Joining Dornan and Johnson in the cast are Luke Grimes as Elliot, Christian's brother; Victor Rasuk as José, Anastasia's close friend; Eloise Mumford as Kate, Anastasia's best friend and roommate; Marcia Gay Harden as Dr. Grace Trevelyan Grey, Christian's mother; Rita Ora as Mia, Christian's sister; Max Martini as Taylor, Christian's bodyguard; Callum Keith Rennie as Ray, Anastasia's stepfather; Jennifer Ehle as Carla, Anastasia's mother; and Dylan Neal as Bob, Carla's husband.
Fifty Shades of Grey is directed by Sam Taylor-Johnson and produced by Michael De Luca and Dana Brunetti alongside E L James, the creator of the series. The screenplay for the film is by Kelly Marcel.