First Look: 'Dracula Untold' Gives Vlad The 'Batman Begins' Treatment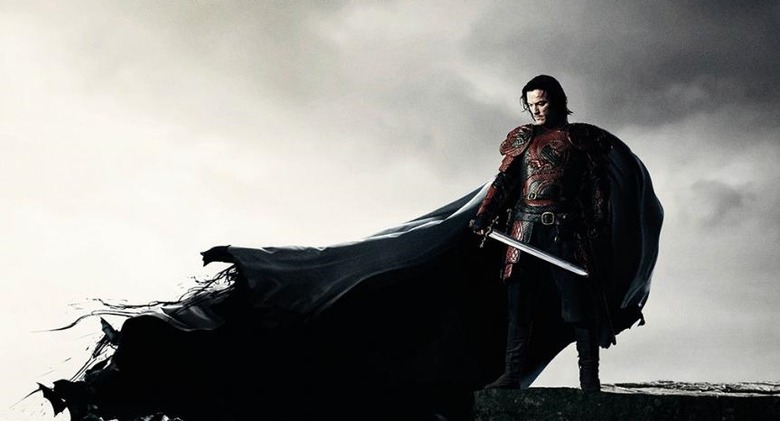 Luke Evans is one of those actors who constantly seems to be on the verge of breaking out, without quite getting there. He's appeared in lots of high-profile projects (Clash of the Titans, The Three Musketeers, Immortals, The Raven) and even a couple of pretty good high-profile projects (The Hobbit, Fast & Furious 6), without achieving household name status.
But he continues to try, and his next stab at superstardom will be this fall's Dracula Untold. Directed by Gary Shore, Dracula Untold chronicles the origin story of the world's most iconic vampire. As it turns out, he wasn't always evil incarnate. In fact, the new Dracula Untold poster and image, released today, have a strong Dark Knight vibe to them. Get your first look at Dracula Untold after the jump.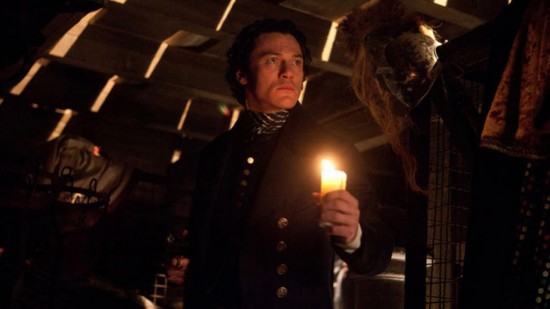 The image isn't anything to write home about. It's neither interesting nor awful, and tells us nothing other than that Evans looks good in period clothing.
The Dracula Untold poster is much more striking.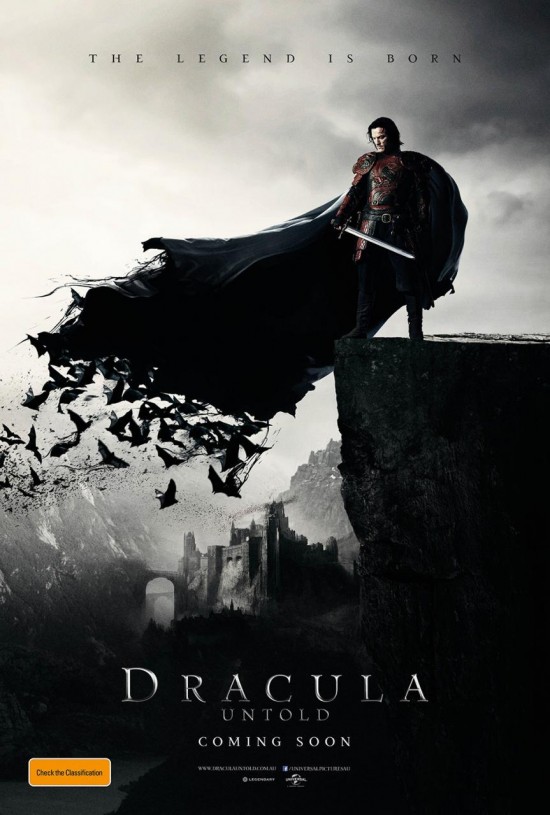 [via Coming Soon]
A brooding, caped hero surrounded by bats? Dracula Untold is ostensibly a retelling of Bram Stoker's Dracula, but it really looks like a medieval fantasy version of Christopher Nolan's Batman trilogy.
In this version of the story, Evans is Vlad, a young prince who just wants to protect his family and his people. In order to do so, he makes a terrible pact — and in doing so, goes down a dark, supernatural path that turns him into the bloodthirsty monster we know and love today.
Dracula Untold has been in he works for some years already. First it was called Dracula Year Zero and had Alex Proyas on board to direct and Sam Worthington attached to star. An escalating budget killed the project before it ever got in front of cameras, but then it crawled back out of the grave with a new director (Shore) and a new name (just Dracula).
Evans signed on a few months later, the name changed again to Dracula Untold, and now here we are. Dracula Untold hits theaters October 17.