Quidditch Documentary 'Mudbloods' Coming This Fall; See The First Poster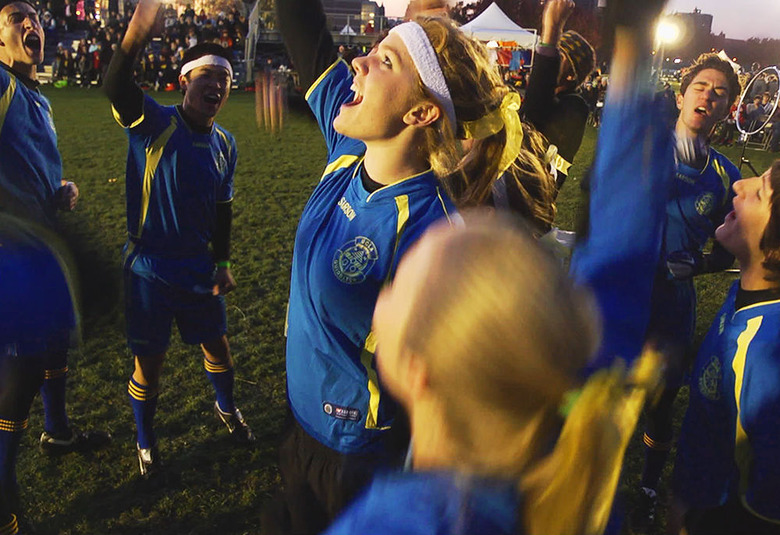 The FIFA World Cup isn't without its charms, but any Harry Potter fan worth his weight in Galleons knows that Muggle soccer has nothing on Quidditch. Soon, the rest of the world may come to realize that as well, thanks to a new documentary.
Directed by Farzad Sangari, Mudbloods follows the UCLA Quidditch team on their journey to the Fifth Annual Quidditch World Cup in New York City. I realize that sentence may sound completely absurd if you're not familiar with the Harry Potter fandom, but trust me, it's a real thing. Check out the first poster and still, and get all the details on the movie, after the jump.
But in 2005, students at Middlebury College in Vermont found a way to "translate" the fictional game into a real-life sport. Instead of flying broomsticks, Muggle Quidditch involves plain, non-flying cleaning implements. Instead of a Snitch, there's a guy in a yellow outfit running erratically around the pitch.
The sport caught on, spreading across the country and around the world. When it reached UCLA in 2009, film student Sangari started documenting the team's efforts to get to the 2011 Quidditch World Cup.
He launched a successful Kickstarter campaign to finish the film last year, and Mudbloods is now set to premiere June 21 at the AFI Docs festival in Washington, D.C. The film will then get a VOD and theatrical release this October.
See the first poster (via TheWrap) below.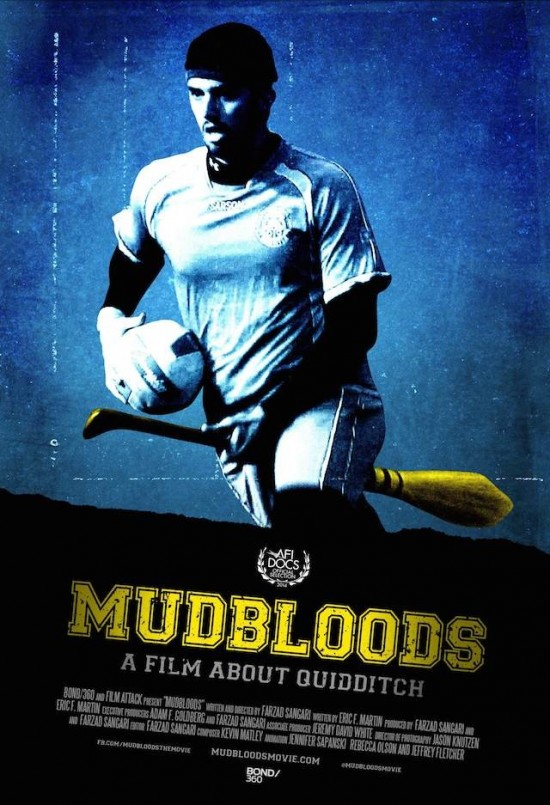 And here's the trailer, from that Kickstarter campaign.
Mudbloods follows the UCLA quidditch team on their journey to the 5th Annual Quidditch World Cup in New York City in 2011. The film is a culmination of 2 years spent documenting the fearless, bold individuals who dedicate their lives to the sport of quidditch, including the entrepreneurial force behind the International Quidditch Association (IQA), the primary governing body of this fledgling sport.
It's a sports doc unlike anything you've ever seen because it's a sport you could have never imagined, until now.