Guillermo Del Toro Backs Off 'Beauty' With Emma Watson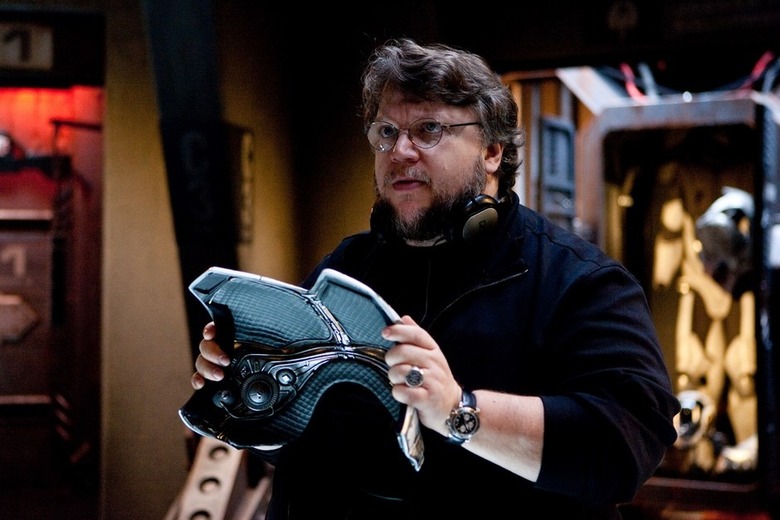 Fresh off the announcement Disney is moving forward with their own live-action version of Beauty and the Beast, a competing project has lost its captain. A new report says Guillermo del Toro won't direct Beauty, a Warner Bros. project that has Emma Watson attached as the lead. He's still producing, however, and wrote the current version of the script.
Deadline broke the news of the empty director's chair.
The project first came to light way back in 2011 with del Toro attached as a producer. He then upgraded to director, but after finishing Pacific Rim he moved right into Crimson Peak. That movie is still over a year away so he has more than enough time to decide what will be next. All that we do know is, it won't be this.
That's not to say the project is dead. According to Deadline, Warner Bros. is already looking for a new director and del Toro is "still firmly part of the movie. He wrote the script, and he's producing the film with Denise DiNovi." In fact, you'd have to assume with the Bill Condon film now in development at Disney, this one might pick up steam again. That version is a musical, and since del Toro wrote this one I'd imagine it's slightly darker.
Warner Bros. and Disney battling over popular intellectual property is nothing new. Both studios have Jungle Book projects in various stages of development (Disney's by Jon Favreau, Warners by Andy Serkis), and there's that whole Marvel vs. DC thing.
Who would be a good director for Beauty now that del Toro has stepped out of the role?