First Look: Tom Hardy Plays Gangster Twins In 'Legend'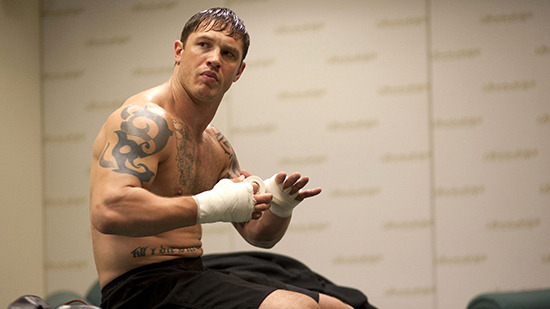 What's better than a new crime drama starring Tom Hardy? How about a new crime drama starring two Tom Hardys?
Directed by Brian Helgeland, Legend stars the Dark Knight Rises actor as identical twins / notorious British gangsters Ronald and Reginald Kray. Our first look at the film has just arrived. See it — and get the scoop on some new casting — after the jump.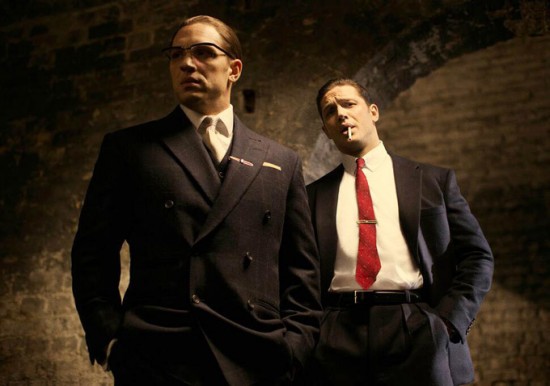 [via The Playlist]
Ronnie is the one with glasses, and Reggie is the one without. Ronnie is also the one with "psychotic tendencies"; the film will deal in part with Reggie's attempts to keep those in check.
The Kray twins grew up in London's East End. Though they were poor, they were ambitious. They worked their way up the ranks of the underworld and became the leaders of the notorious gang called The Firm. The Krays were arrested in 1968 and sentenced to life in prison in 1969.
The Krays' story was previously brought to the big screen in 1990's The Krays. Brothers Martin and Gary Kemp, of the band Spandau Ballet, played the twins. They have also been the subject of multiple documentaries.
In addition to directing, Helgeland also wrote Legend, which is based on John Pearson's biography Profession of Violence. It'll follow the brothers' rise and fall in the '50s and '60s. Helgeland has some experience with cinematic gangsters already, having co-written L.A. Confidential. His credits as a director include Payback, A Knight's Tale, and 42.
In addition to Hardy, the film will also star Emily Browning, David Thewlis, Christopher Eccleston, Chazz Palminteri, Tara Fitzgerald (Game of Thrones), and Taron Egerton (The Secret Service).
Universal will release Legend in the U.S., likely sometime in late 2015.