New Photos From 'Jurassic World' Put Actors In Spotlight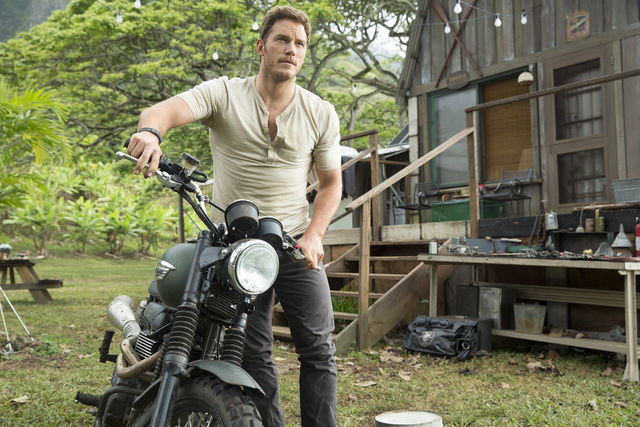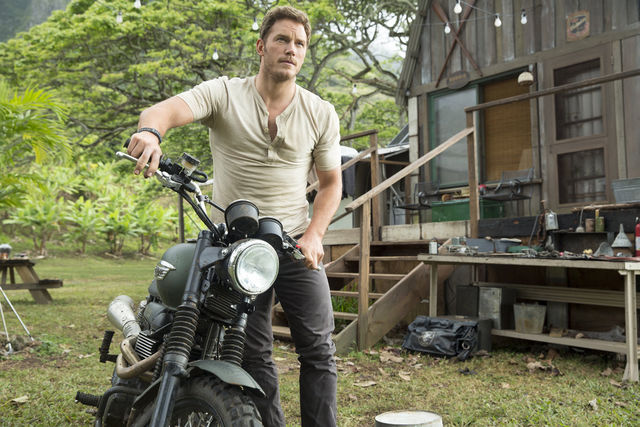 We've seen some sets from Jurassic World, we've heard about the dinosaurs, and now the stars of the film are front and center. That's thanks to several new photos from the film which opens one year from today, featuring Chris Pratt, Bryce Dallas Howard, Nick Robinson and Ty Simpkins. The film is directed by Colin Trevorrow. Check out the Jurassic World photos below.
Thanks to the AV Club for the Jurassic World photos.
The AV Club write-up unfortunately doesn't shine much light on the photos besides pointing out the actor names, but we know a little bit more.
Pratt's character works on "Jurassic World," the fully functioning theme park Trevorrow described as "the realization of John Hammond's dream." He's a researcher and, specifically, he researches raptors. Here's Trevorrow on the character:
Chris Pratt's character is doing behavioral research on the raptors. They aren't trained, they can't do tricks. He's just trying to figure out the limits of the relationship between these highly intelligent creatures and human beings. If people don't think there's potential in those ideas, maybe they won't like this movie. But I ask them to give it a chance.
The rest of the roles are a bit less clear. Bryce Dallas Howard also plays some kind of scientific researcher on the island, but whether she's for Pratt's research or not is unclear. Whether or not they're together is also unclear. As for Simpkins and Robinson, they're brothers and surely the sons of some couple who works on Jurassic World. All we do know for sure is these are a few of the leading roles in the pretty eclectic and long cast.
As for the photos themselves, they certainly look as good as you'd imagine. We won't really get a sense of what Jurassic World is until we see some dinosaurs, and that probably won't happen until at least Comic-Con.
Jurassic World, directed by Colin Trevorrow, stars Chris Pratt, Bryce Dallas Howard, Nick Robinson, Ty Simpkins, Judy Greer, Jake Johnson, Omar Sy, Vincent D'Onofrio, Irrfan Khan and BD Wong. It opens June 12, 2015.