'The Interview' Poster: Seth Rogen And James Franco As Propaganda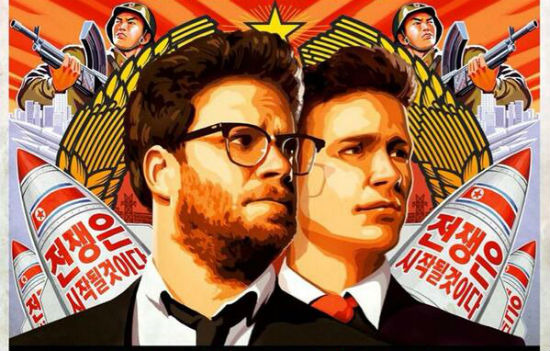 Briefly: Later this week, we're going to get our first look at The Interview, which is Seth Rogen and Evan Goldberg's follow up to This is the End. The trailer will be attached to 22 Jump Street and should be online soon. But first, the poster for the October comedy has been revealed and it's excellent. Check out The Interview poster below.
Thanks to Evan Goldberg for The Interview poster.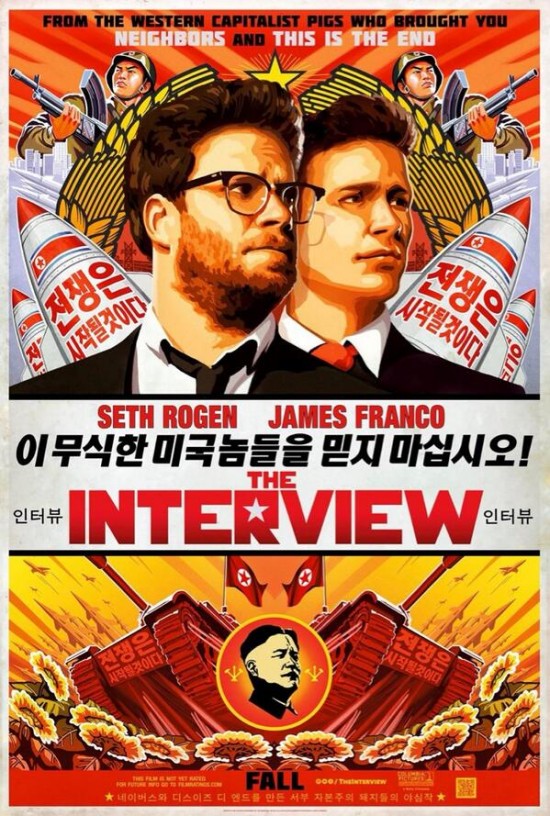 So why the propaganda design? In the film, Franco is an entertainment journalist named David Skylark who is offered an interview with North Korean dictator Kim Jung Un (Randall Park). Skylark and his producer (Rogen) seize the opportunity. But before the conversation happens, the CIA asks them to murder the evil dictator. And then, to complicate things further, Skylark and Kim develop a friendship.
The Interview, written and directed by Seth Rogen and Evan Goldberg, opens October 10. We'll have more on The Interview soon.