Sony Is Making A 'Sonic The Hedgehog' Movie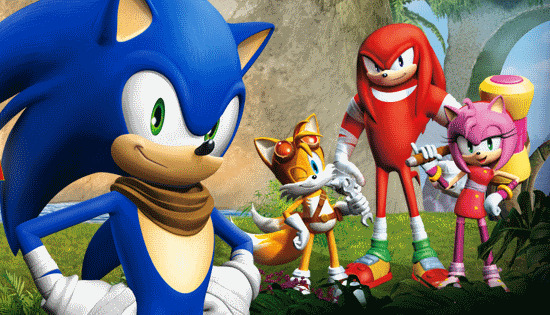 Hollywood's track record with video game adaptations is spotty at best. But video games are well-known properties with wide name recognition and built-in followings, so there's always going to be someone willing to try and buck that trend.
Today, that someone is Sony and producer Neal Moritz, and the project in question is a Sonic the Hedgehog movie. Hit the jump for more details on the project.
United Citizens Brigade alums Evan Susser and Van Robichaux are writing the script, which suggests it'll have a comedic bent. They've previously worked on the Black List script Chewie and Warner Bros.' The Jetsons movie.
Sonic, as anyone who played video games in the '90s will know, is a bright blue creature blessed with super speed. Among the other characters regularly featured in his adventures are the villainous Dr. Eggman, who's confirmed to appear in the movie, Sonic's sidekick Tails, and Sonic's gal pal Amy Rose.
Since his introduction in the 1991 Sega Genesis game Sonic the Hedgehog, Sonic has inspired a $1 billion franchise spanning several games, animated series, and comic book titles. Over 140 million Sonic games have been sold to date.
"There are limitless stories to tell with a character like Sonic the Hedgehog and a built-in international fan base," said Hannah Minghella, Columbia Pictures' president of production. "Along with our wonderful creative partners at Marza, we're looking to capture everything that generations of fans know and love about Sonic while also growing his audience wider than ever before."
Offhand, a Sonic the Hedgehog movie doesn't sound all that appealing. But then again, we would've said the same about Moritz's 21 Jump Street reboot before it hit theaters. And Moritz knows a thing or two about high-speed franchises — he's also the guy behind the Fast & the Furious series.