'Frontera' Trailer: Ed Harris Will Find The Truth About His Wife's Death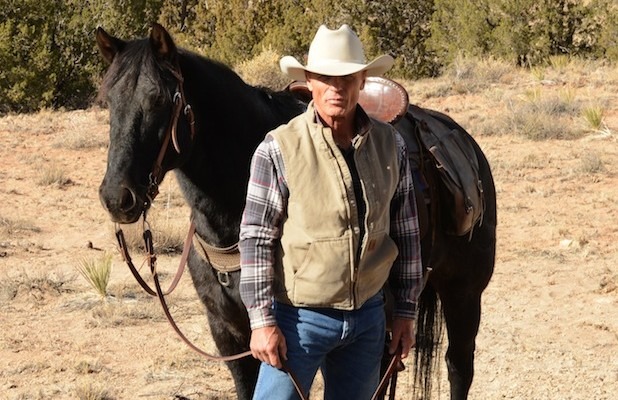 Enjoyment of the work of Ed Harris and Michael Peña looks like the primary reason to watch the politicized Frontera. In the thriller, an illegal Mexican immigrant (Peña) is accused of the murder of an Arizona woman. Her widower husband, a former Sheriff played by Harris, starts to look into the case, and finds that there are multiple layers of information no one is talking about. Watch the Frontera trailer below.
Michael Berry makes his feature directing debut, with Australian actor Aden Young also in the cast as a lawman working with Harris to get to the bottom of the killing. Magnolia will release Frontera on digital platforms and VOD on July 31, then in theaters on September 5. Eva Longoria also stars.
FRONTERA follows the events that take place after a former Arizona sheriff's wife (Amy Madigan) is killed while riding on their ranch. It appears a Mexican man (Michael Pena) crossing in to the US illegally is at fault. As former Sheriff (Ed Harris) and current Sheriff (Aden Young) search for answers, lives are changed forever.